Cricket has evolved in unbelievable ways over the last few decades. From super soppers, that have now become a staple at international venues, to the use of cutting-edge DRS to eliminate umpiring errors, the progressive entrance of technology into the sport has made science fiction attain reality when it comes to the formerly quaint gentleman's game.
However, one infuriating age-old problem refuses to be solved; or rather, the powers-that-be do not really want to solve it. At least, that is how it appears to be when it comes to bad light continuously hampering Test cricket in a perennially frustrating experience for both cricketers and spectators.
Today's match reports will tell you that England reached 258/4 yesterday before bad light stopped play. That's it, only a passing mention, as if this is a part and parcel of the game that is an unavoidable inconvenience.
But should we keep on losing playing time because of non-availability of light in this day and age? If one looks at the issue objectively, then the truly farcical nature of the conundrum comes to light. With the game so enmeshed in technological help should we still go on losing out on overs due to bad light when day-night Tests are almost becoming staple?
Critical law, persistent issue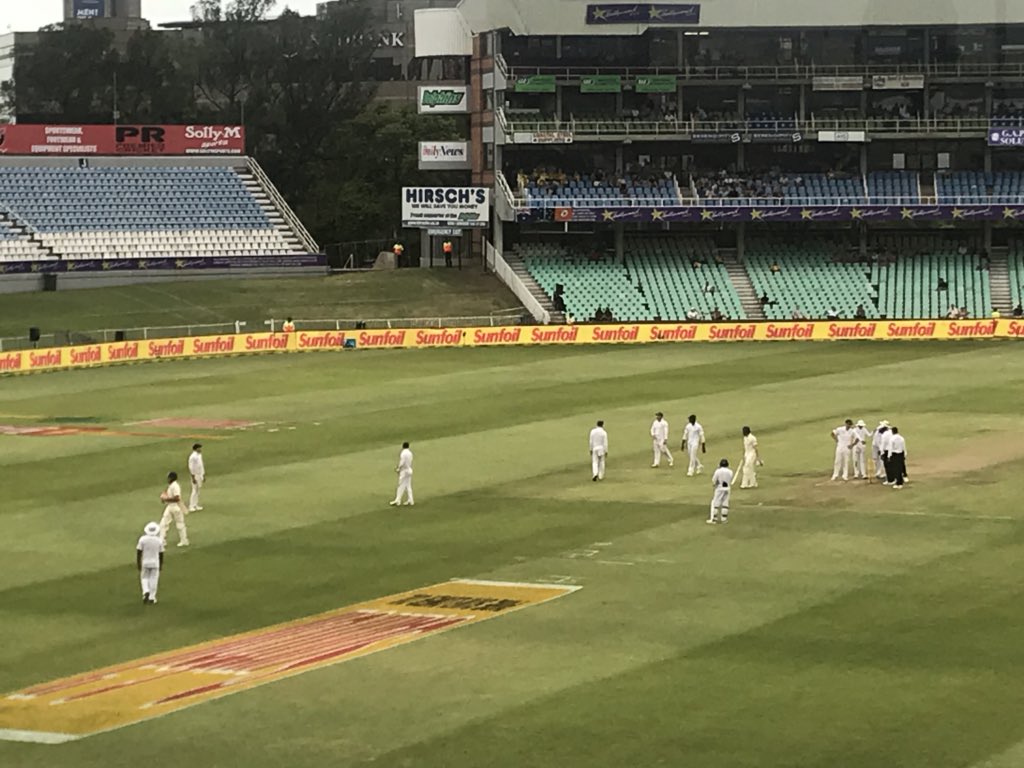 "It is solely for the umpires together to decide whether either conditions of ground, weather or light or exceptional circumstances mean that it would be dangerous or unreasonable for play to take place." This is law 2.7.1 of the International Cricket Council's Test Playing Conditions.
"Conditions shall be regarded as dangerous if there is actual and foreseeable risk to the safety of any player or umpire." This is law 2.7.2, the follow-up to the above.
Umpires are also directed to use the light metres to decide whether the level of light is adequate or dangerous and the same reading may be used as standard for subsequent days.
Clearly, the discretion of the umpires plays a huge role in deciding how much play will be possible each day in tricky conditions such as the ones in England right now, or in eastern India during winters where the light fades much faster.
Sometimes, lost time is made up by beginning play early. It all seems archaic and contrived and often teams end up being robbed of deserved victories because of this persistent issue.
Standard reading, floodligahts
While large-scale amendment to the law as it stands is not feasible, the element of subjectivity can and should be eliminated. There should be a standard reading below which it is considered dangerous the world over.
Often, the umpires err on the side of caution and call off play when action could easily have gone on.
Also, umpires do not want to use artificial light during bad light in venues where it is available because the red ball is deemed to be difficult to sight in such circumstances.
However, former players and experts have argued that often, in dusk or even low-light conditions, play can go on easily under floodlights but umpires do not take that risk.
The ICC needs to bring in a regulation regarding the same. A standard light-meter reading and the mandatory use of floodlights to extend play till it is actually difficult to spot the ball need to be enforced.
Until then, Test cricket will go on suffering even in these jet-setting times when matches are played in a bio-bubble with state-of-the-art technology being used at every step of the way.
Follow us on Facebook for more sports news & updates