How does he manage to do it every time? Every single year, they age gracefully. So gracefully that Dad's Army is now taken in a positive moniker. MS Dhoni and the Chennai Super Kings (CSK) have signaled their intention in the very first game of IPL 2020 that they are once again the serious contenders for the title.
This, despite the coronavirus scare, despite the pull-out of pivotal players like Suresh Raina and Harbhajan Singh all before the tournament. Chennai Super Kings overcame all that and put in a fine show against a side that did not have any of the problems prior to the build-up.
In Abu Dhabi on September 19, the age-old adage was proven time and time again that 'catches win matches.' Saurabh Tiwary and Hardik Pandya had signaled their intentions of launching a big partnership.
A total in excess of 180 or 190 would have proven to be a bridge too far for Chennai Super Kings. But, Faf du Plessis, the 36-year-old Faf du Plessis, pulled off two stunning catches near the boundary of Tiwary and Pandya. Those two catches resulted in a loss of a good 20-30 runs extra for the Mumbai Indians. Game-changing moment No.1.
Rayudu's redemption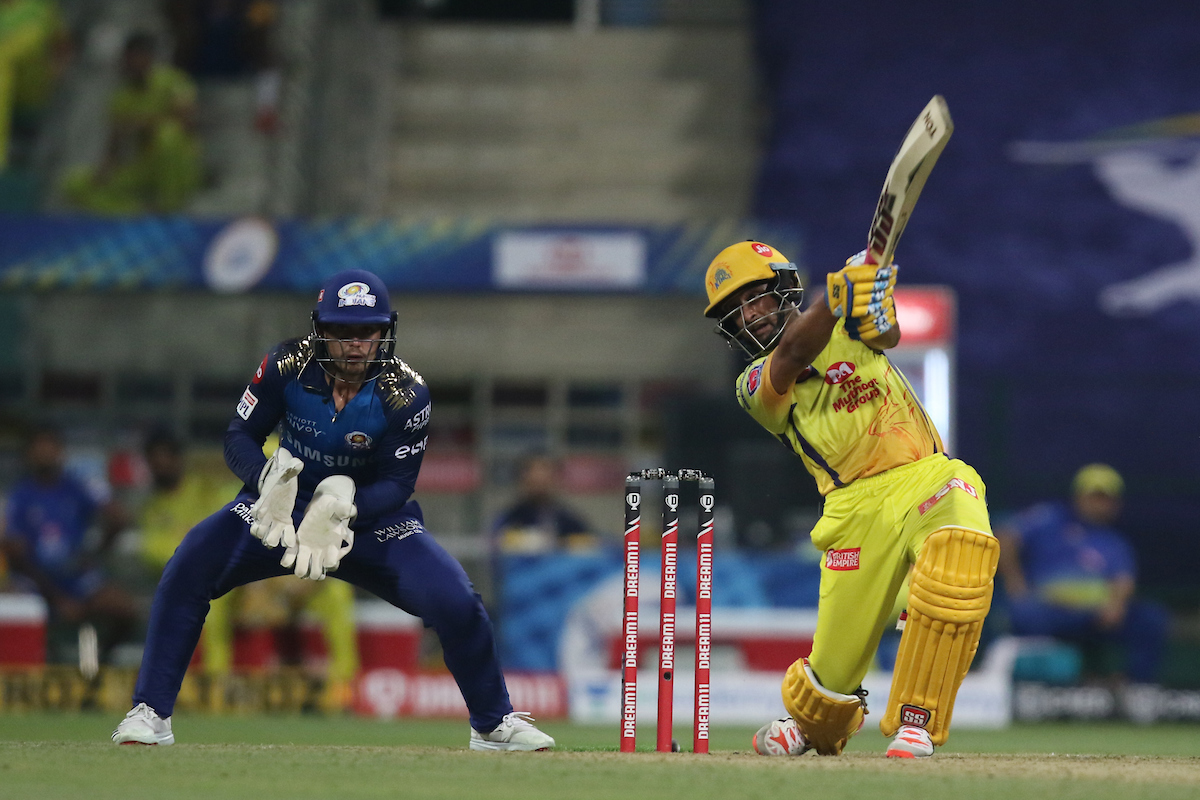 What can one say about Ambati Rayudu? He was the initial choice for No.4 heading into the ICC Cricket World Cup. Then doubts started to creep in. He failed a Yo-Yo Test.
Had a massive dip in form in the series against Australia. Was dropped from the ICC Cricket World Cup 2019 squad. Retired in anger. Came back after calming down and played domestic cricket for Hyderabad. Now, in Abu Dhabi, he smashed a fifty to guide Chennai Super Kings over the line.
It also helped that Mumbai Indians could not emulate Faf du Plessis on the field. Rahul Chahar, a good decade younger than Faf, spilled a chance of Rayudu and he made them pay.
In a way, it is good that Faf belongs to the 'Dad's Army' if we have to extend Virender Sehwag's adage.  Game-changing moment No.2.
But, at the helm of it is a man who knows how to best take his resources and utilize it to the hilt. The fact that he has not named any replacement for Harbhajan and Raina.
The fact that he gave others the chance ahead of him to finish the game shows that his instinct and match awareness has never dimmed. In IPL 2020, there is a hope that MS Dhoni unfurls a new dimension to his batting and captaincy after the weight of international cricket was lifted on August 15.
MS Dhoni's captaincy did not miss a beat in the league clash against an opponent whom they have always not had the best of results. He will face several more tests as the tournament progresses.
After all, this is 2020, a year that has been 'testing' in the most literal sense. But, for now, in the first game itself, the signs seem good for Chennai Super Kings. One hopes it is not a mirage in the desert.