Coronavirus Break For Cricketers. Yes, you heard it right! The Coronavirus outbreak, which has put a stop to all the cricketing activities, has finally provided the cricketers a much need break.
When was the last time you saw a professional cricketer spending a healthy amount of time with the family? Or went out to feed birds or plough a flower or two? These are doubtlessly some of the basic things almost everyone of us tend to do, and probably do whenever we feel the need.
However, can a cricketer, who doesn't have even a minute to think beyond cricket, do something like this? Probably not. We don't need to know a cricketer personally, to answer this question.
But this Coronavirus Break For Cricketers, although undesired comes as a much needed relief to them.
Coronavirus Break For Cricketers Will Help Manage Stress
Imagine someone, who represents the country in all the three formats and plays a few domestic leagues as well, and think how tough managing the time would be. No it's not just the workload alone that keeps cricketers busy. There is stress and a hell lot of it.
Recently, Australian cricketer Glenn Maxwell disclosed that he had to take a break from cricket, owing to some psychological issues. He said during the two-Test series against Sri Lanka in October, although he was in good nick with the bat, he was not able to enjoy it.
No, he's not the lone sportsperson to go through this. Almost each player suffers mental trauma due to several reasons. More interestingly, they don't even get the time to settle down things. The competition is so tough that if even a top-class cricketer decides to leave the field for a while, it's unlikely that he would be considered promptly after returning in action.
Spend Time With Family
Since the world has been pushed, albeit undesirably, due to the coronavirus pandemic. There's no pressure of performance nor the worry of not making it into the team. Nothing. Probably, for the first time since they (active cricketers) decided to hold that bat and ball, there's time to think about things other than cricket.
Yes, many will suggest why don't cricketers say no to cash-rich leagues and spend this time for themselves. But is it so easy? Yes, many of them might have this option, however, mostly, missing out on a major league is something that no one wants. Now, this forced break is unfolding the things that they hadn't expected at this moment of time.
For instance, Indian skipper Virat Kohli was supposed to be in the forefront, leading Royal Challengers Bangalore in the Indian Premier League.
However, he's instead with his family due to the break enforced by Coronvarius (Covid-19). With RCB having a terrible record to their name, Kohli, day in and day out, would have been trying to make a difference.
Imagine the stress, workload, and whatnot. But right now, all he has to do is eat, drink and sleep, which is so unusual for someone like him.
Coronavirus Break Cricketers, Time To Recover From Injuries
Injuries are a major roadblock for cricketers, especially during current times with a tremendous time of cricket played throughout the year. A lot of players, after facing a injury, find themselves in pressure, owing to the fear of getting replaced. They don't either the time to go for a full-recovery mode.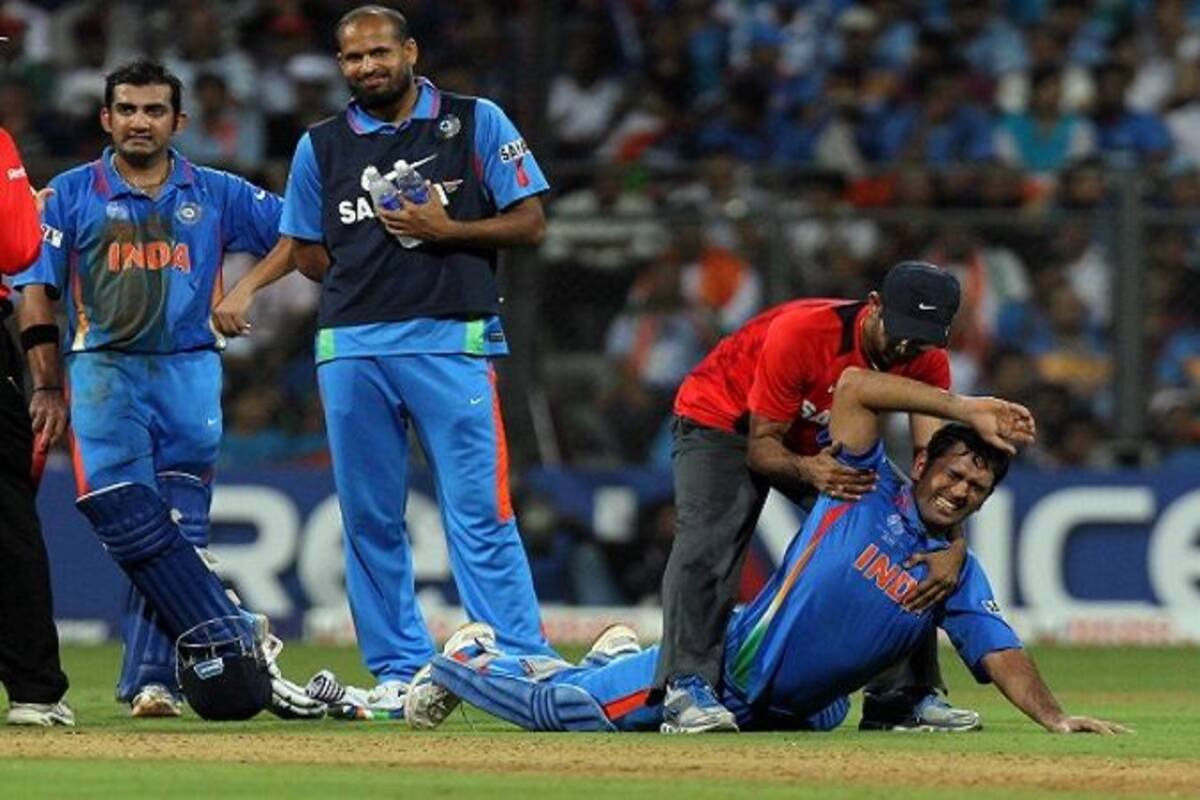 Subsequently, this Coronavirus break, in a way, would be a healer for many players, who recently faced an injury or were recovering from one.
Headache For Cricket Boards
However, the cricket boards around the globe aren't the happy people. With no cricket being played, there's no income coming either. For example, if England Cricket Board (ECB) couldn't conduct the County Cricket this season, they will surely fall short of funds for the forthcoming events.
Pertinently, the cancellation of Indian Premier League would be a huge blow to Board of Control for Cricketers in India. They will lose a major sum of their annual income, which in return could halt the cricket in years to come
Fan's Perspective
No doubt, being cricket enthusiasts, this is a tough time for us. We feel a major part of our life is missing. However, isn't it interesting to see the heroes, who we only see in stadiums, living a life we all live?
It's tough to digest but think for a second: doesn't it even provide us an opportunity to explore different things. At a time when we would have been glued to TV sets to watch IPL, we have time to play a game of chess. Isn't it?
Follow us on facebook for more sport news updates