After the spectacular Australian Open, Tennis fans were eagerly waiting to see their favourite players compete against each other on clayey French Open beginning 24 May.
However, the outbreak and the rapid spread pandemic of COVID-19, has forced errors (read changes) in the schedule.
The French Open will now be held from Sunday, 20 September through Sunday, 4 October. The rescheduling means that the tour will begin just seven days after the US Open finals.
Although not similar fate but almost on the similar lines as other ATP, WTA, Fed Cup and ITF tournaments that had been cancelled. But the rescheduling of Roland Garros (French Open) has come in as a surprise to a lot of players.
A Surprise Rescheduling
The rescheduling has surprised both the players and tour organizers. According to them, the decision — taken by French Tennis Federation president Bernard Giudicelli — was made without consulting them.
ATP player council member, Vasek Pospisil, has smashed the decision on rescheduling the tour as "selfish" and "arrogant", which reflected that players had almost no say in the sport. To him it came "literally out of the blue" according to the New York Times.
Other players from across the spectrum shared the concern and sought more transparent communication process by the decision makers.
Only Rafa Rallied In The Decision
According to French Federation President Bernard Guidicelli, the Tournament Director Guy Forget got in touch with Rafael Nadal before the announcement was made.
The federation president said, in press conference as reported by RMC Sport "We had Rafael on the phone we tried to reach other players".
The organizers, however, justified their move by stating it was done in the 'interest of the tournament and of the players'. This rescheduling poses other problems for the players.
Also it runs the risk of being boycotted by the only player, Rafael Nadal, the federation claims to have consulted.
Rescheduling Disturbs The Schedule
As per the new schedule the tournament will now take place right after US Open, which is played on hard court. The switch from hard court to clay court is not an easy one.
Also the gap between Australian Open that takes place in January and French Open in March usually gives players a lot of time to prepare for the clay surface.
The various ATP and WTA on clay such as Rome Master and Madrid provide players descent feel of the surface prior to the Slam. As per the new schedule it will clash with various ATP WTA and challenger tournaments along with Laver cup.
Retractable Roof Put On Hold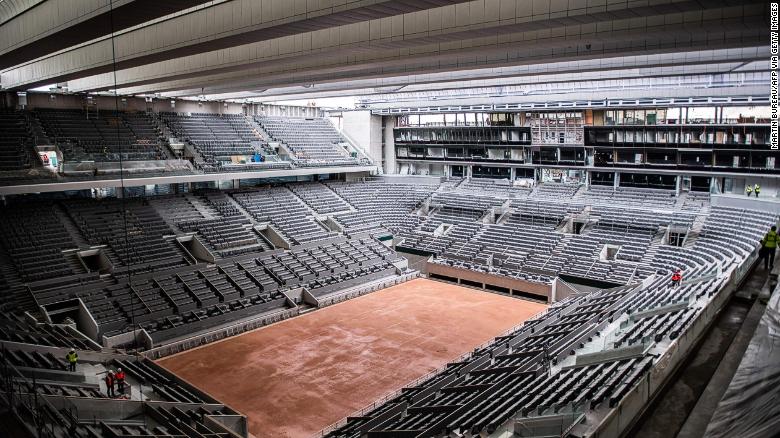 This season was to be the first to use the retractable roof on the Philippe Chatrier court, however the construction has been temporarily suspended due to the restrictions imposed by the French government amid the COVID-19 pandemic.
According to CNN report the organizers have confirmed all tickets already bought will either be refunded or can be exchanges for the new dates.
Click here for more Tennis Updates
Bottom Line:-
The tournament will now be held from 20th September to 4th October, just a week after the US Open