Cricket Australia was the latest cricketing board that was forced to take drastic and unprecedented measures as a result of the COVID-19 pandemic. The cricket organizing body announced on Thursday that they would be forced to cut pays from the 27th of April till the end of the financial year.
The national contracts for the players for 2020-21 season was delayed because of the financial uncertainty surrounding the ongoing crisis. The players are on leave as the Australian Cricketer's Association (ACA) tries to figure out the next step.
Cricket Australia Staff To Take Pay cut
Cricket Australia is currently in the process of finalizing the essential staff with chief executive Kevin Roberts, these staff will be announced on Friday and will stay on the deck.
Apart from the skeleton staff that will be announced on Friday, the rest of the employees will either be paid 20% of their salary or the Jobkeeper amount of 1500 dollars per fortnight, whichever is greater. The Cricket Australia's eligibility for Jobkeeper subsidy is yet to be rubber stamped, it is a part of the federal government's coronavirus stimulus package
Kevin Roberts and the rest of Cricket Australia's executives have already taken pay cuts. The organisation was aware that the pandemic will affect their earnings. The uncertainty over the T20 World Cup, IPL and the Test series against India will definitely affect the board. Therefore, they started to take measures and cut costs by prematurely ending the trans-Tasman ODI series and Sheffield Shield final.
Willing To Return To Business ASAP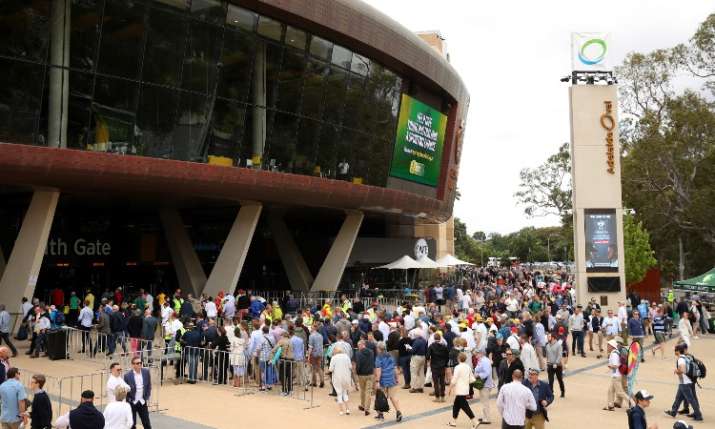 Cricket Australia's staff is highly diverse and ranges from individuals involved in community cricket to high performance support staff of the national team that travel the globe with the national squad.
The announcement by Cricket Australia has had a substantial impact on everyone with state associations still trying to digest the information. For instance, the South Australia Cricket Association (SACA) has halted its search for new men's coach and announced stringent measures of necessary pay cuts.
The Cricket Australia wants to return to business as soon as possible and has said that they will continue to seek advice from medical experts and relevant government agencies to ensure their people and community's health and safety.
Follow us on facebook for more sports news & updates