Dwayne Bravo, who made his international comeback in January this year feels that the current West Indies T20 team is the strongest team of all times. He said that the team is even better than one that won the 2016 T20 World Cup .
Bravo, in a discussion with ESPNcricinfo, said, he is in just awe of his team's batting line up.
"I think this team is actually better than our World-Cup-winning team, and that is no joke, because at the end of the day, you have batting all the way down to No. 10," Bravo told ESPNcricinfo.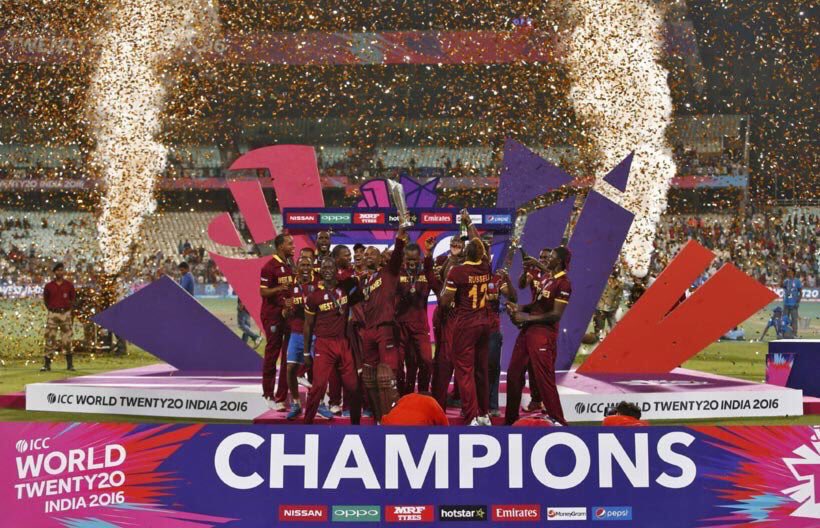 The West Indies all rounder believes that it is strongest T20 team ever and can intimidate any opposition in its way.
Current team is intimidating
He further said that the current team has ability to decimate any team on the field. The deep batting strength up to number ten restricted his role to a specialist bowler.
"It's an intimidating team, it's a team to intimidate the opposition, and that excites me. So I will just do my part as a bowler, try to control the back end of the innings, especially closing off the innings with death bowling, which has been, in the past, a bit of a concern for us," said Bravo.
He continued, "You saw how Oshane Thomas did with his pace in Sri Lanka. Then you have Sheldon Cottrell, now a leader of the attack, Kesrick Williams on the bench, so things starting to look bright again, things starting to look good again."
Pollard loves to win
Dwayne Bravo, in the discussion, praised his international skipper as well. Talking about Kieron Pollard, the all rounder said that the best thing about him (Pollard) is that he loves winning matches and he will do anything to win, in the right way and in the right spirit of the game.
"… The players also respect him, because of whatever he has done and achieved in the white-ball format, especially in T20 cricket. So if someone like Pollard is speaking in the dressing room about T20 cricket, we all have to listen, because he's played the most games, he's had success, and he's highly respected around the world, concluded the West Indian Cricketer.
Follow us on facebook for more sports news & updates