The prevailing joke in online message boards and YouTube comments about the current England-Ireland ODI series speaks about how Eoin Morgan is leading his team against his own country.
Morgan is now a legend in England, having led his adopted country to their maiden World Cup triumph. Not many remember that the Dublin-born 32-year-old Middlesex batsman actually played in a World Cup way back in 2007 before big brother literally snapped him up. To be honest, Morgan had decided to make the switch a while before it took place; such is the lure for talented Irish cricketers to change allegiances.
Ireland would be hoping that Curtis Campher, the find of the current series, doesn't make the same choice. In a series in which the Irishmen have been outclassed by their bitter and more illustrious rivals, Campher has been a revelation. But the former South Africa U-19 has already been a journeyman.
Impressive as an up-and-coming all-rounder when a tour game against the visiting Irish and a chat with Niall O'Brien changed his cricketing trajectory.
Batting at No.7 in the first ODI and facing a resurgent David Willey on a hat-trick, Campher had the trickiest initiation to international cricket. He passed with flying colours, putting in a great lower-order shift to not only score a half-century but take Ireland to respectability from the shores of ignominy. Irish captain Andy Balbirnie said it was as good a debut for the Irish as he had seen in years.
Not a flash in the pan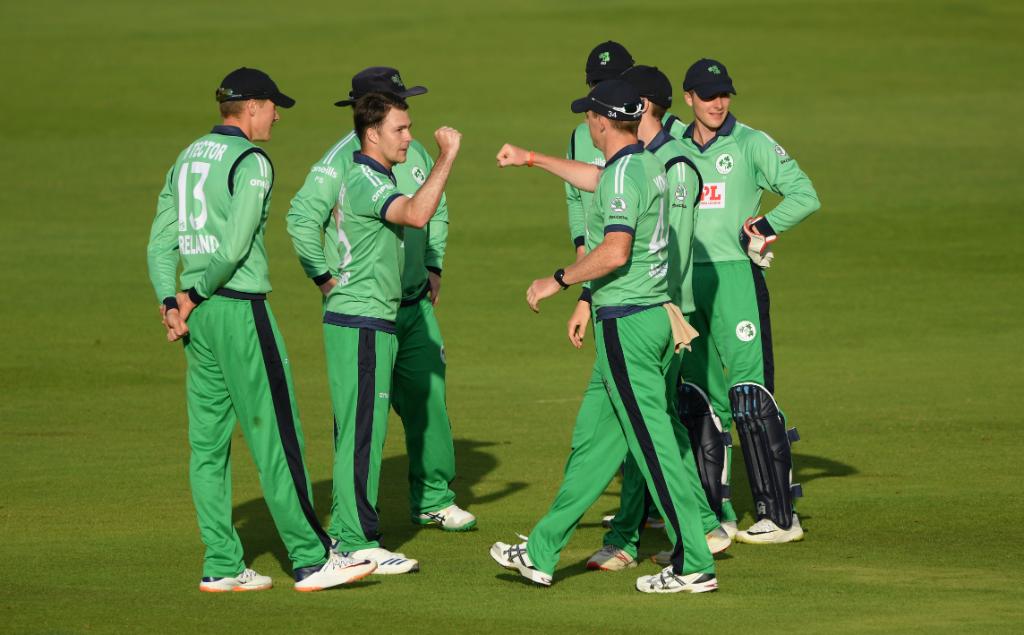 The situation was not that dire the second, but Ireland still needed a lot from their lower-order newbie when he came out to bat yesterday. Ireland were 5 down at 78 and it was time for Curtis Campher to put in another backs-to-the-wall escape act.
This time, however, he seemed to have bloomed further. Settling in patiently and then actually enjoying himself, hitting the ball all around the park for a brief while towards the end. He also showed great awareness and an intelligent cricketing brain, innovating when the third-man and fine-leg were up in the circle and using the long handle when he needed to hit straight and hard.
His 68 off 87 meant he had become the first Irishman to score two consecutive 50s in ODI cricket. But Campher was not done yet. Brought on to bowl his nippy medium pacers in the middle overs, Curtis actually bowled a beauty that came back and cleaned up No.3 James Vince. He also trapped Tom Banton in front of the stumps to get two wickets on the day.
While his ultimate figures were expensive on a day Jonny Bairstow was in a murderous mood, Campher had done enough to signal that he is the next big thing in Irish cricket. And the jokes have already begun.
Curtis Campher must be nurtured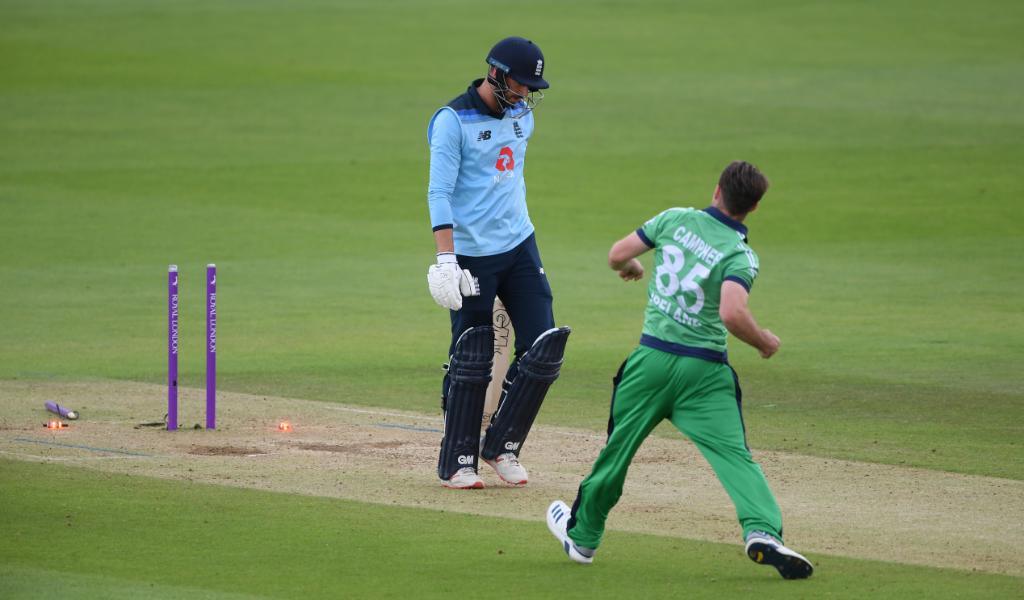 "Campher for England in 2023 World Cup" says one of those comments on YouTube, another says, keep him safe you Irish.
While these might have been made in jest, Ireland do need to be careful in their handling of the talented youngster. For one, he should bat higher up the order right now. In the long term, Campher would yearn for Test cricket, World Cups and the likes and Ireland need to stop underachieving as a team if those goals are to be met regularly.
Of course, with just two ODIs under his belt, the Johannesburg-born cricketer still has to prove he is capable performing at this level for long stretches.
Ireland need to come out of the shadows of their bitter rivals with time and players like Campher are the assets who might propel them to their long-term goals. It will be a nightmare for them if he makes the switch to England or even goes back to South Africa. Handling them carefully is crucial to the nation's cricketing future.