Just 10 Tests old, young Dom Sibley is still finding his feet in international cricket. While his batting, in many ways, is still a work in progress, the England opener would be the first one to concede that he could have fared much better than the 632 runs he has aggregated in 17 innings, so far.
An obvious chink in his batsmanship, which hasn't escaped the notice of pundits, purists and, one hopes, the support staff, is his apparent discomfort in negotiating deliveries tailing in sharply after pitching.
In fact, he has been dismissed far too often falling over to balls bending in sharply after pitching, either catching him in front of the stumps or running through his defence.
It was a common mode of dismissal with Sibley in the recent series against the West Indies and the bug didn't seem to have left him in the opening Test against Pakistan as he was worked over twice in two innings by Mohammad Abbas with incoming deliveries.
Speaking to reporters ahead of the second Test at the Ageas Bowl, the 24-year-old Surrey batsman said, "I definitely made a big effort to try and get further out of my crease to Abbas (in the second innings) and try to negate his main weapon of nipping the ball back into my pads. I have played him a few times in county cricket and batted normally.
But in the second innings on that wicket, I had to get further out of my crease and I will need to adapt to this wicket here."
While he showed exemplary temperament to notch up his second Test century, 120 off 370 balls, in the recent series against the West Indies, Sibley's apparent weakness with incoming deliveries is fast turning out to be his Achillies' heel in the longest format of the game.
"I was comfortable (graduating from county to Test cricket). In county cricket, I have batted outside my crease to certain bowlers and triggered forward. I was chatting (batting coach) Graham Thorpe and a few of the other batters – we are always discussing what threats they (bowlers) pose and how best to deal with that,"

Sibley said.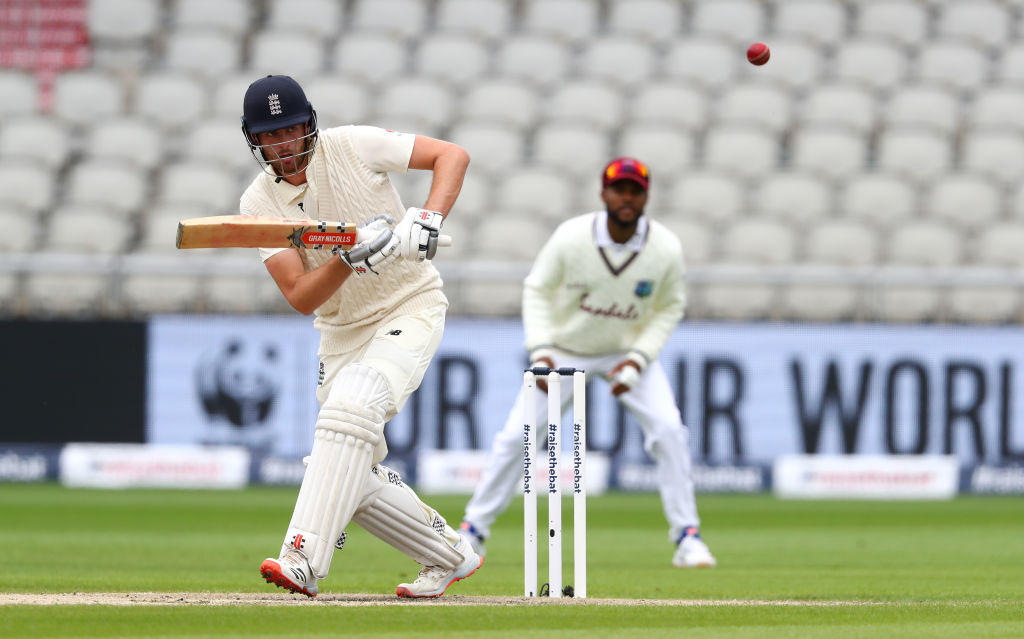 Though fairly young in his Test career, Sibley has conceded that he could have done a lot better, and, in fact, 'should have had four or five hundred by now'. While his batting still hasn't come under scrutiny, Sibley acknowledges that he needs to be better.
"If you said after 10 Test matches you'd be averaging 40 and (score) two Test hundreds, I'd be pleased. But at the same time, I do feel that I've got a lot more to give. I've only shown myself to a certain level. I've let opportunities slip to score four or five hundreds. That might sound unrealistic, but that's the way I think,"

the 24-year-old said.
However, he said every innings is a learning experience and he feels more comfortable with the idea of striding out to the middle and occupying the crease, as an opener is wont.
"I am starting to feel more comfortable every time I go out to bat. There are some amazing bowlers out there, but I'll always back myself."
Saying that his opening partner Rory Burns shares his sentiment when it comes to setting batting goals, the Surrey opener said, "Burnsy would say the same as me.
Knowing his character is similar (to mine), he'd be greedy and say he'd like a few more hundreds. I'm good friends with him and played with him a lot, and hopefully, we can play a lot more games together for England."
While still new and unheralded in the longest format, Sibley seems to have full clarity on where his game is currently and the level that he needs to take it to if he is to be a Test match regular for England. 
Follow us on facebook for more sports news & updates