On Tuesday, the French Government announced that the current Ligue 1 and Ligue 2 campaigns will be called off. Undoubtedly, it would have a ripple effect on football leagues in other countries too, and we may even witness some changes in the upcoming transfer window as well.
While the Bundesliga and La Liga are already targeting dates to resume regular business, finishing the current 2019-20 campaign and having a full-fledged transfer window, as usual, would be a challenging task, to say the least.
While it remains to be seen how and when football will be brought back to life, we decided to make use of the current break to take a look at some of the biggest hits of the 2019 transfer window. 
Going down the same route, today, we will list below five biggest flops from last season.
5) Lucas Hernandez (Bayern Munich)
When Bayern Munich smashed their transfer record fee for a left-back, a few eyebrows were raised. Lucas Hernandez, a World Cup winner with France, is undoubtedly talented but he's had a past with injuries.
This season alone, the 24-year-old has suffered two separate setbacks, a knee problem in September, followed by an ankle injury, both of which have hampered the Frenchman's progress.
Due to this, Hernandez has played just nine matches this season.
There's no doubting the talent this young man has, but judging by the lavish amount on money spent on him, Bayern will be sweating on his fitness issues.
4) Nicolas Pepe (Arsenal)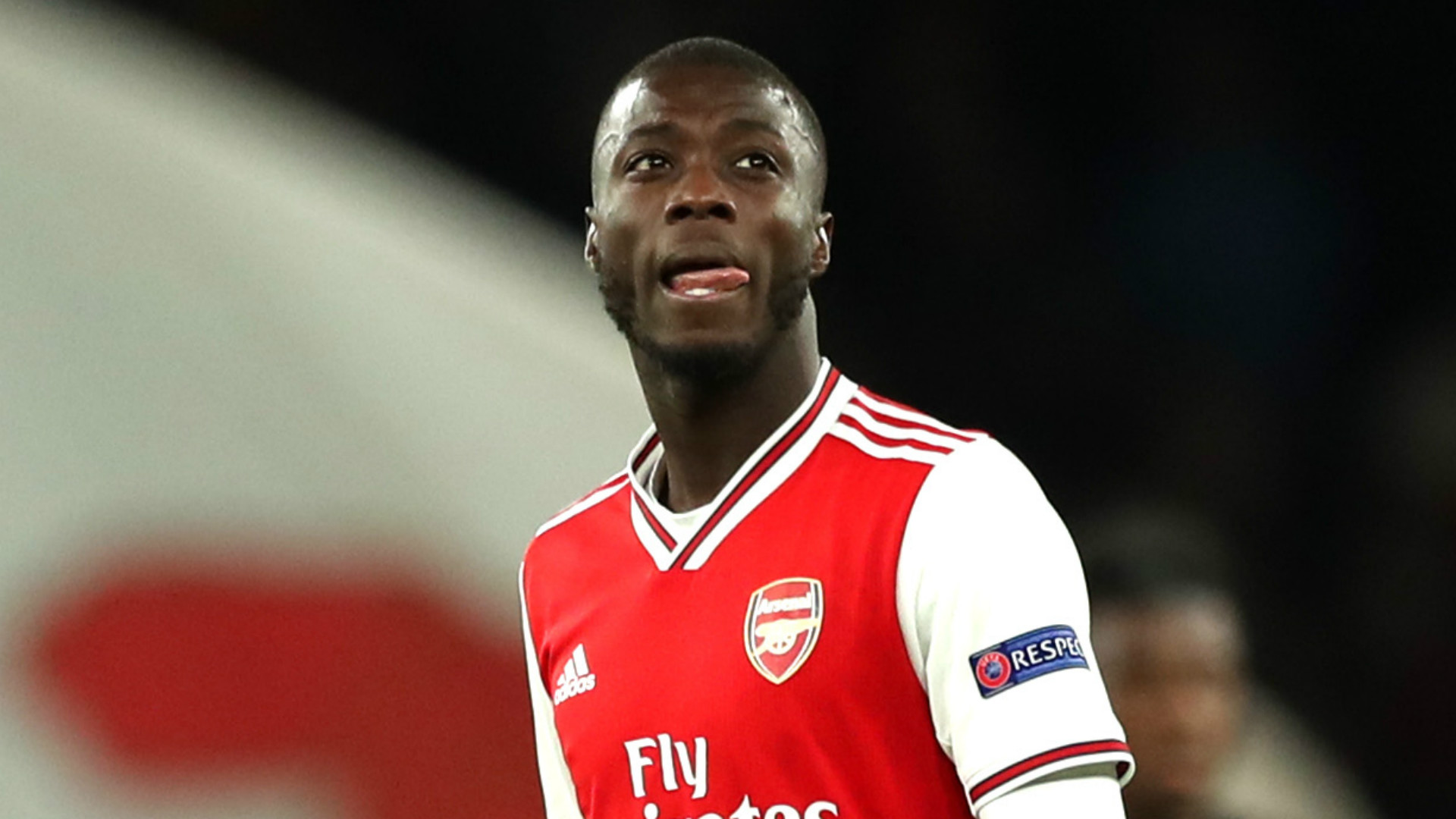 After his exploits in the Ligue 1 with Lille last season, Nicolas Pepe was hoping to light up the Premier League with his pace and dribbling.
Instead, he has struggled to have an impact on matches of any sorts.
Since becoming the Gunners' record signing, the 24-year-old has shown flashes of his brilliance and technique, but he'll have to contribute more consistently.
Apart from Mesut Ozil, no other player at Arsenal has created more chances than Pepe (34) this season, but he has struggled in a campaign, where the whole team went through a slump.
With Mikel Arteta's appointment, things looked better, and the youngster may well prove to be a shrewd piece of business, in the next few years.
3) Eden Hazard (Real Madrid)
After a long and protracted saga, Eden Hazard finally got his move to Real Madrid, but the Belgian arrived at the club overweight after a long pre-season. He didn't look like the player that Zinedine Zidane desperately wanted.
Two separate injuries have plagued Hazard's time in Spain, and there's obvious talent here, ask any Chelsea fan, but life at Real Madrid is never easy.
The 29-year-old has made just nine starts in La Liga, scoring a solitary goal and one assist. Obviously, that's not what Los Blancos had expected when they parted with €100m in exchange for Hazard's services.
Patience is the need of the hour, and maybe after the coronavirus crisis, ends, Hazard may find his groove once again.
2) Antoine Griezmann (Barcelona)
Barcelona's signing of Antoine Griezmann can be considered strange because he has struggled to fit in the system of the Catalan based club. The 29-year-old arrived with a price tag of €120m and he's done little to justify that hefty burden.
With that said, the Frenchman has contributed eight goals and four assists nonetheless.
He has further created 26 chances second only to Lionel Messi, but he's looked lethargic at times, almost uninterested.
Barcelona haven't had an impressive season by any means, and that could be one of the reasons behind Griezmann's struggles, but fans of Real Madrid and Barcelona are very impatient.
So the onus will be on the former Real Sociedad man to pick himself up, dust himself off, and find his scoring boots once again.
1) Joao Felix (Atletico Madrid)
Atletico Madrid have a track record of finding young strikers and nurturing them, and the club was hoping Joao Felix would follow the same path that Sergio Aguero or Fernando Torres had taken, but the Portuguese sensation has underwhelmed, spectacularly.
Honestly, the 20-year-old shouldn't be blamed, as he has all the ingredients to be a success, as evident from his goals against Real Madrid and Juventus in the pre-season.
But in 28 La Liga matches this term, Felix has found the back of the net just six times. Moreover, he has failed to adapt to the system employed by Diego Simeone.
Atletico Madrid spent €120m on a teenager with just one year of senior football experience under his belt, and so they will have to wait to see if Felix can actually set the world alight with his talent in the upcoming years, or not.
All stats courtesy: Whoscored.com
Follow us on facebook for more sports news & updates