At a time when there are no sports and no action, sports-persons have been forced to sit back and talk about their past, the several stories of yesteryear and in the process, a number of memories have come hearkening back.
There are social media and there is a crowd on it that has no name, no face, but they have opinions. One can either ignore them, one can either blink at them and respond, but either way, they have made their presence felt and have become an intrinsic part of the establishment.
Now that everything is paused, the voices and the clamoring have eased off, there is much more clarity in opinions of players and they are trying to recollect their experiences and pitting them against the current scenario.
There was one such conversation between former Indian player Yuvraj Singh and current Indian vice-captain Rohit Sharma which deserves a special mention here. After all the jokes and jibes and after several tongue-in-cheek comments, Yuvraj said that the current team and the current establishment does not have enough role models for young players to look up to.
"I just feel there are very less guys to look up to. And I feel that the sense of respect towards seniors to say something or that respect of how these players have become great, like it has become a thin line now, ki hum kisi ko kuch bhi bol dete hain ab (the youngsters say anything to anyone now)."

Yuvraj Singh
Has Indian cricket indeed changed?
When a young Sachin Tendulkar walked into the Indian setup, he was put into a cocoon, he was kept safe and he was allowed to focus on his game. There is a very famous photograph of Sachin sandwiched between Kapil Dev and Mohammad Azharuddin. This photo radiates a message, it says that a young man is safe and his role-models, his heroes have his back.
When Yuvraj walked into the side, he was a raw product. There were other new turks as well, there was Harbhajan Singh, Zaheer Khan, Ashish Nehra, Mohammad Kaif and then there were their heroes in Sachin Tendulkar, Sourav Ganguly and Rahul Dravid.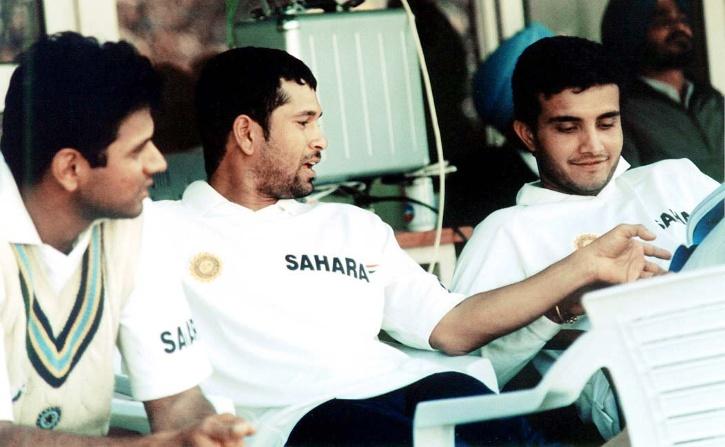 There was camaraderie and there was respect. This is what Yuvraj was referring to – they pulled each other's leg, but one word and everything was back to normal and cricket took precedence and everything was back in focus.
India as a nation was evolving, it was hitting its stride, the mild-mannered walk was slowly breaking into a sprint and the cricketers were a reflection of the society. They were confident about themselves, confident about their trade but never too loud, never too boisterous. They were very careful in what they spoke, how they dressed and how they were perceived.
This was in stark contrast to how they played on the field – from waving of this shirt in Lord's to standing up to opposition and looking them in the eye, Indian cricket also turned a corner under the captaincy of Sourav Ganguly, but never for once, did the side let the 'unruly' behaviour trickle on off the field.
So what has changed?
For starters, the Indian Cricket, which had broken into a sprint is now chugging along and the new generation of cricketers want to be seen, heard and spoken about. They have social media, they have their publicists and they have more than one platform.
With the bat and ball, they are as capable and as gifted as the generations gone by, but with the glitz and glamour, they are far more visible.
"Because of social media and party scenes and the incident that happened with KL and Hardik, these kinds of things…during our time we could not even imagine such things happening during our time because we respected the seniors a lot.
We knew that if we made some mistake our seniors would tell us 'yaar, don't do these things, this is not nice'. I feel the atmosphere is not the same. The boys (juniors) do what they want to now," said Yuvraj.
Yuvraj has shared dressing room with the newer crop in the IPL and hence, he must be speaking from experience. At a time, when you blink and you are snapped is the trend, one has to keep pace. One has to have opinions – wrong or right, does not matter and one has to be always relevant.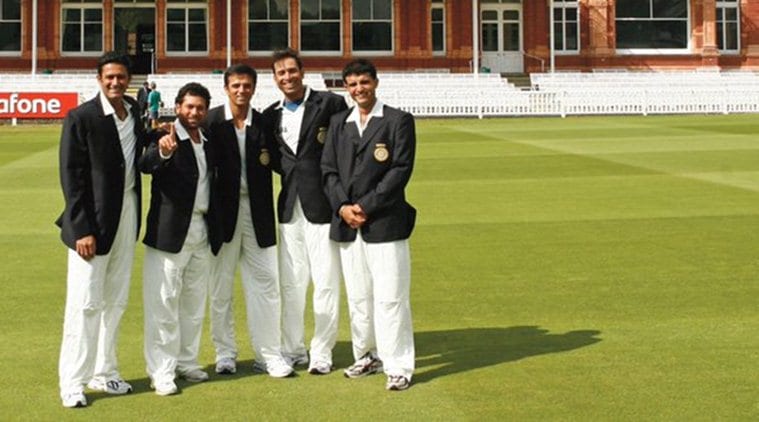 For a Virat Kohli runs on the field matter, but how he takes care of himself off the field matter too. For a Hardik Pandya, there is an image – on the field he can be the aggressive all-rounder, off the field he has to be the face of the 'cool', 'suave', 'in your face' persona.
When Sachin, Ganguly, Kumble, and Dravid were playing we only got to see what they were doing on the field, everything else was left to the imagination. There was a sense of mythical reverence about the players, we wanted more, we never got it. We adored them, swore by them, and trusted them.
And today, open your phone, and you will get a detailed itinerary of all the players – from where they are to what they are eating to what they are planning to wear. There is no mystery left any longer, they have become far more accessible and hence, they have become far more blunt.
Role Models For The Next Generation of Indian Cricket
However, for a 15-year-old these players are the new role models, they want the money, they want the fame and they want the attention that the current players have.
Even as 18-year-old can bag an IPL contract and rake in millions – kudos to his talent, but then when he goes back to the grind of domestic cricket and when he has to roll in the dirt again, he might struggle to fit it.
It is all about the tectonic shift in generation, in the society and in India as large. Comparisons will be made – there is no black, there is white, there are only shades of grey.
Let us know your views on Indian cricket's shifting dynamics in the comment section. Who according to you are the current roles of Indian cricket? Do you also feel that Indian cricket has no role models left? if yes, what is wrong with Indian cricket?
Follow us on facebook for more sports news & updates