The summers of 2008 introduced the world to Indian Premier League. Since then, summer are not only about vacations as we look forward to six action packed weeks of cricket bonanza.
The Coronavirus pandemic has led to indefinite suspension of the 13th edition of Indian Premier League. Last twelve seasons of this exhilarating league have produced some nail-biting last ball thrillers.
This post is the part one of five-part series reliving Indian Premier League's closest encounters . Each part will look back at 3 breathtakingly close matches and over the series of five-parts, we will cover 15 such matches.
Here's first part of this exciting series with 3 Indian Premier League's closest encounters that are etched in our memories.
Indian Premier League's closest encounters
1. Rising Pune Supergiants vs Kings XI Punjab (2016)
Kings XI Punjab set a target of 172 for Rising Pune Supergiants. It all came down to the last over, 23 runs were required with MS Dhoni on the strike. Axar Patel was at the hot seat and under massive pressure to defend 23 off his 6 balls against MS Dhoni.
The first ball was a miss hit towards the deep mid-wicket and Dhoni refused to take a single. It became clear that MSD wanted to take the match deep and see it through. The next ball was called wide down the leg. The following delivery was full, relatively quicker and was clubbed over long-on for a six.
Third ball was fired in short and Dhoni pummelled it to sweeper cover where a diving Hashim Amla saved a certain boundary. Dhoni assumed that it would be a four and missed on an easy couple of runs there.
The equation was tougher now with 16 off 3 balls. Axar bowled the next ball a bit short outside off stump, Dhoni slapped it over the cover for a four. Dhoni was expressionless, seemed cool as a cucumber, just going about his day and nonchalantly hitting boundaries.
With 12 runs required of 2 balls, you would back the bowler but with Dhoni on strike, all bets are off. Next ball, Axar darted a length bowl at Dhoni's pads which Dhoni helped on its way with a beautiful bat swing over the mid-wicket boundary.
Last ball, six needed, is it possible? Axar bowled a full delivery on his legs, the veteran's eyes popped up as he played his signature whip away shot for a maximum. The cameras turned to show the elated Supergiant dugout running towards Dhoni before switching to Murali Vijay on camera, who could just stand in disbelief and appreciate Dhoni's last over heroic.
2. Mumbai Indians v Deccan Chargers (2012)
This fight went down to its absolute wire as Mumbai Indians fought hard to chase down a target of 139. Going into the last over, with 18 runs to defend, the chargers were easy favourites. Dan Christian was bowling the last over to James Franklin and well-set Rohit Sharma.
The first ball was smashed past long off for a boundary and the second ball was punched in the same direction for a double. The batsmen sneaked in a bye off the third ball putting Rohit on strike.
The captain was now on strike, fourth ball was bowled full outside off, but Christian missed the yorker length and Rohit thumped the full toss over point boundary for an exceptional maximum. In the penultimate ball the batsmen ran a couple and Rohit dived in to complete the second run.
It was the last ball with three runs needed, and Rohit was strike playing on 73 runs from 50 balls. Christian bowled another full toss outside off, as Rohit swung at the ball wildly, the ball took the toe edge of his bat and kissed the sky. It eventually sailed over the boundary for another six gutting the Deccan Chargers by stealing an unlikely win from under their nose. Batting in his natural "Hitman" habitat, roaring Rohit killed the Charger's hopes.
3. Chennai Super Kings v Mumbai Indians (2019 final)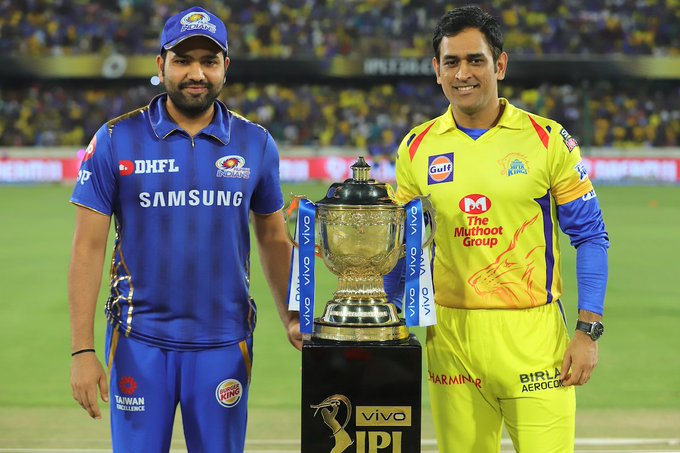 Chasing the target of 148, CSK's Shane Watson seemed set to win the finals for Super Kings as he carried his side to the last over of with his courageous 80 runs off 59 balls fighting literal blood, sweat and tears.
The veteran, Malinga was handed the ball to defend 9 runs from 6 balls. Malinga bowled the first ball, and nailed a yorker from around the wicket as batsmen scrambled for a single. Malinga conceded a single in his second ball getting the well-set Watson back on strike.
Third ball of the over, another yorker, Watson hammered the ball to long on and batsmen came back for a double. The Super Kings now require just 5 from 3 with Watson and Jadeja on strike and odds looked forever in their favour.
Malinga had been exceptionally accurate till now. His fourth ball was another yorker outside off that was scooped by Watson towards deep-point.
As Watson asked for a double, it opened up a run-out chance and Watson was caught short of his crease with Jadeja stranded on non-striker's end with four more runs required from two balls.
On his fifth delivery, Malinga missed the yorker length as Thakur and Jadeja completed two more runs reducing the equation to 2 runs to win for CSK, 1 run for a super over and a dot ball for Mumbai Indians to win the Championship.
Let's take a moment to understand the immense pressure of this situation. Malinga was said to have lost his magic and after 16 matches over the 6 weeks of fierce competition, it all came down to this, fate of this final rested on veteran's last delivery of the tournament.
Malinga delivered a methodical slow yorker on the middle stump, Thakur tried to whip it towards his leg side, but was deceived by the lack of pace and missed the ball. The whole ground appealed and umpire Menon raised his finger.
Mumbai Indians had managed to hold their nerves and raise the trophy for fourth time and Malinga showed that world that he's still got the magic in him.
Follow us on Facebook for more sports news & updates