Javagal Srinath, the seamer who lead the Indian cricket pace attack in 90s, did not get the credit he deserved feels Shaun Pollock.
The former South African speed gun, who recently participated in a Sky sports Podcast discussion with former West Indies fast bowler Michael Holding and England's Stuart Broad, said that Indian fast bowler was less appreciated and less acknowledged.
The Ace Indian Bowler
Srinath made his International debut at a time when Kapil Dev was on the verge of his retirement. Taking the baton from the world cup winning team captain to lead the Indian Pace attack, the Karnataka guy successfully showed his character and dedication towards the game.
The first international game he played was against mighty Aussies in 1991 at Brisbane. In the 1st Test, Srinath announced his arrival by taking three wickets including two important wickets of Geoff Marsh and Mark Waugh.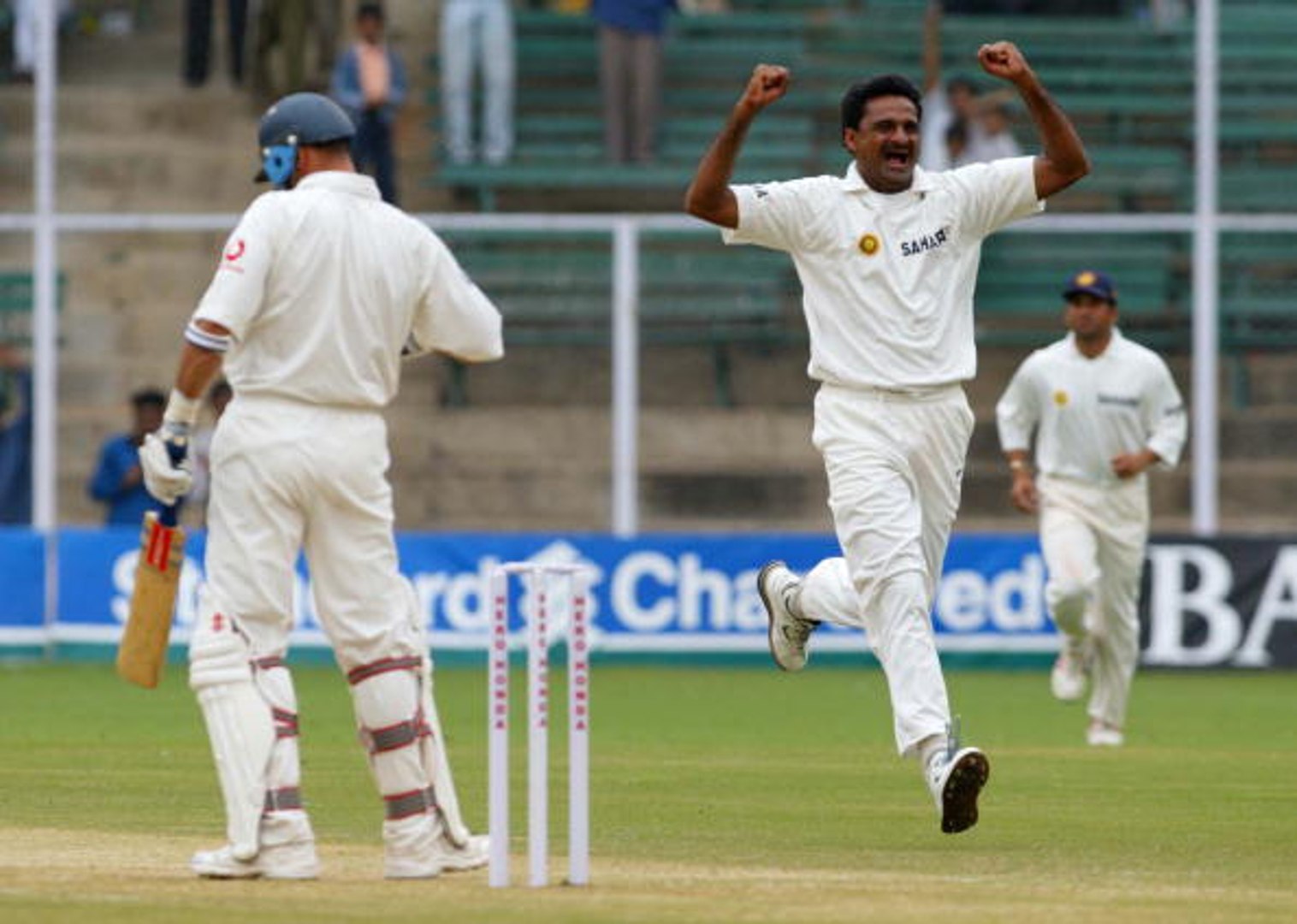 From his debut to till his retirement, Srinath led the Indian bowling attack from the front. In his illustrious career of 67 Test matches, Srinath took a total of 236 wickets with an average of 30.49.
He registered 5 Wicket haul ten times in the longest format with an economy of 2.85 throughout the career.
Srinath took 236 test wickets with an average of 30.49 in his career.
Even more dangerous in the Shorter Format
The deadly spells of Srinath's bowling was not just an embellishment of Test Cricket only, in the shorter format of the game he became even more dangerous and registered 315 wickets in his name to be only fast bowler to surpass the 300 marks.
In a career of 229 ODIs, the pace bowler averaged 28.08 with an economy of 4.44. Srinath. He earned his first "Man of the Match" award in an ODI against Sri Lanka in 1992. In the year, he played 18 ODI matches and took 34 wickets with an average of 19.00.
The Karnataka guy represented India in four world cups which is most by any fast bowler, he with his consistent and quick bowling left his footmarks in each of them.
Most Consistent and yet less appreciated
Although, the illustrious bowler had a majestic career of cricket but experts think his statistics still does not do full justice to him. Srinath has the reputation to trouble almost all the legends of the game with his bowling.
Many top batsmen preferred to defend or leave the ball and tried attacking other bowlers to score runs which sometimes, minimized the chances of wicket for him.
In 90s, the Indian team was not considered as a strong fielding unit which made him suffer. Hundreds of catches were dropped in slips and outfields until the advent of Laxman and Dravid.
Also, India in 90s and in early 2000, more often than not, used to go defending with seamers, thus not keeping slips sometimes too affected the prolific stats of Srinath.
A great team man
Apart from his personal statistics, he helped others to achieve milestones of their career. Anil Kumble who had the prolific record to take 10 wickets in an inning of the match had given the credit to Srinath.
Srinath in that match against Pakistan, bowled a full over wide to avoid any wicket, only because he wanted his fellow team mate to accomplish the 'Perfact 10' record.
At the verge of his retirement, Srinath mentored other Indian seamers like Zaheer Khan, Ashish Nehra and Ajit Agarkar to carry forward the legacy of Indian fast bowling which make him Javagal a tremendous team man.
To conclude, when we look back the journey of Indian fast bowling, the indelible contribution of Srinath couldn't be forgotten. The 90s' hero and hope of the Indian fans should be appreciated and acknowledged the way he deserves.
Follow us on facebook for more sports news & updates