Halfway through the Old Trafford Test and on the evidence of a string of modest performances with the bat and behind the stumps that came prior, even the most ardent backers of Jos Buttler would have wondered if he needed to get back to the domestic grind and work on some chinks that seemed to have crept up in his game.
While he racked up a run of scores that didn't do justice to his talent and reputation in the game, his shoddy glovework, too, raised many eyebrows.
He missed a regulation stumping chance and a catch off Shan Masood, the first innings centurion for Pakistan in the opening Test.
Sensing, perhaps, that another failure with the bat might put him out of the playing XI in the remaining Tests, it was a different Buttler that took guard in England's second innings at Old Trafford. With his team five down for 117, chasing 277 for victory, the 29-year-old played an innings that effectively gave a fresh lease of life to his flagging Test career. His innings of 75, in the company of Chris Woakes (84*), took England to an improbable win.
Run of poor scores
Opening up on his match-winning knock and his form prior to that, Buttler admitted that the run of poor scores made him doubt his ability in the longest form of the game. He said he still had miles to go and a lot to work on to be a regular for England in Tests.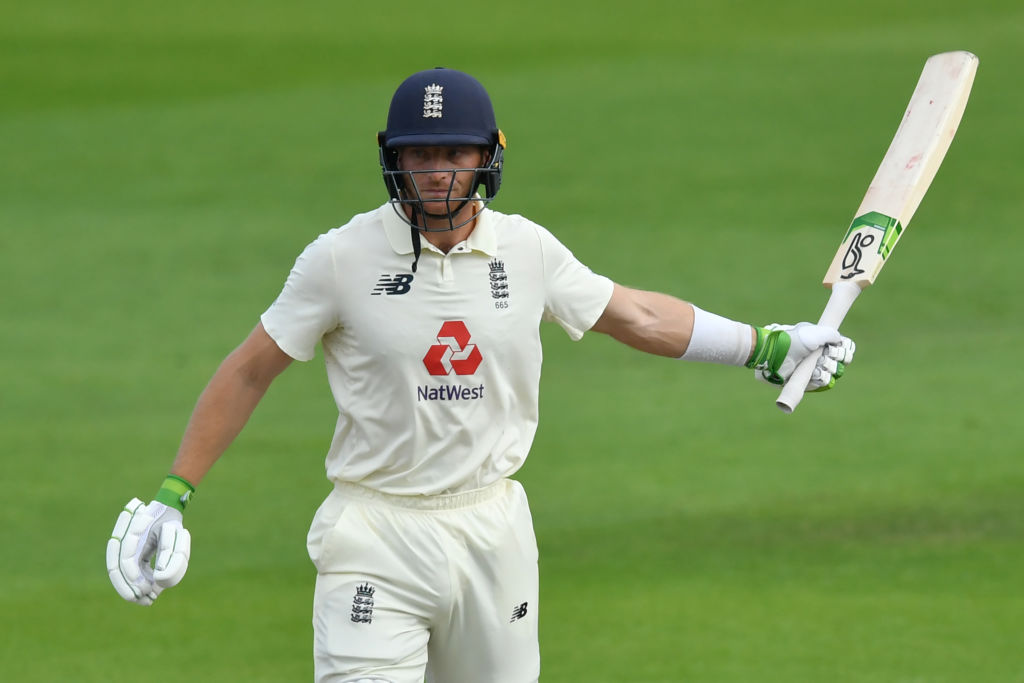 Admitting that England might have had a lot less to chase in the fourth innings if he had taken his chances, Buttler said he had been spending anxious days thinking about his diminishing returns with the willow in the recent past. "At times, there's been some lonely nights thinking about it. It's a feeling of relief (at playing a match-winning knock) more than enjoyment at the minute.
As the wicketkeeper in this team, you have to take your chances and keep better than I did in the first innings.
I don't need other people to tell me that. I expect a lot of myself and to play international cricket, there's a level required. I have to be better – that's a stone-cold fact. There's no point trying to hide that," the 29-year-old said.
Cold stats bear out Buttler's poor run of form in Test matches in the recent past. Compared to 2018, when he scored 760 runs in 18 innings, with six fifties and one hundred, his batting curve went south thereafter. In 2019, he aggregated 502 runs in 20 innings, with three fifties. This year, his Test tally fell to 345 from 12 innings, with just two half-centuries.
Played my last game
"Thoughts go through your head that if I don't score enough runs I've maybe played my last game. But you have to shut those off and go and play your game. Having had some tough times I feel like my game's coming together with the bat.
I'm very aware that I didn't keep well, I missed some chances and at this level you can't afford to do that, no matter how many runs you score," Buttler said.
"I think it's important to acknowledge those thoughts. It would be very unnatural to not be thinking those things. It's more about acknowledging them and letting them pass. And then let the positive thoughts you have, try and cling onto them a bit more. Show that character I feel I've got within myself and that competitive spirit," the 29-year-old said.
That innings, under trying circumstances, at Old Trafford could well turn out to be the one that sets Buttler on a glory run in the longest format. With the 29-year-old keen to make amends for his missed opportunities, Pakistan had better watch out.
Follow us on facebook for more sports news & updates