Despite all the European cups and the glory that comes with it, Real Madrid have been left wanting at times, when it comes to La Liga.
Domestically, Los Blancos have been playing second fiddle to their eternal rivals Barcelona, who have won La Liga in all but three seasons in the last decade. 
In the same time, Real Madrid have triumphed on just two occasions, while Atletico Madrid too lifted the coveted title back in the 2013-14 campaign. 
However, the ongoing season has been a little different. For the first time in recent memory, Real Madrid haven't lost a league game home or away against both Barca and Atletico. In fact, they defeated Barcelona in the most recent El Classico. 
Zinedine Zidane's men are currently trailing Barcelona by just two-points after 27 matches and are still very much in the hunt for title glory. 
With that said, here are three pointers why we feel Real Madrid are the favourites to win La Liga this season. 
#3 Barcelona's domestic woes this term
The current campaign has been a tumultuous ride for Barcelona so far. While they did win La Liga for the past two years, cracks were beginning to appear, which ultimately cost Ernesto Valverde his job earlier in January 2020. 
The defence has been suffering, the midfield looks suffocated at times, and there is an almost overreliance on Lionel Messi, more so, after the injury to Luis Suarez.
Youngster Ansu Fati has been a revelation, but star signing Antoine Griezmann looks nothing like the player he was at Atletico.
Uncharacteristically, Barcelona were second best to Real Madrid in both El Classicos this season, which really is a worrying sign for them. For Los Blancos though, it might be a good opportunity to get their act together.   
 

#2 Less burden on Karim Benzema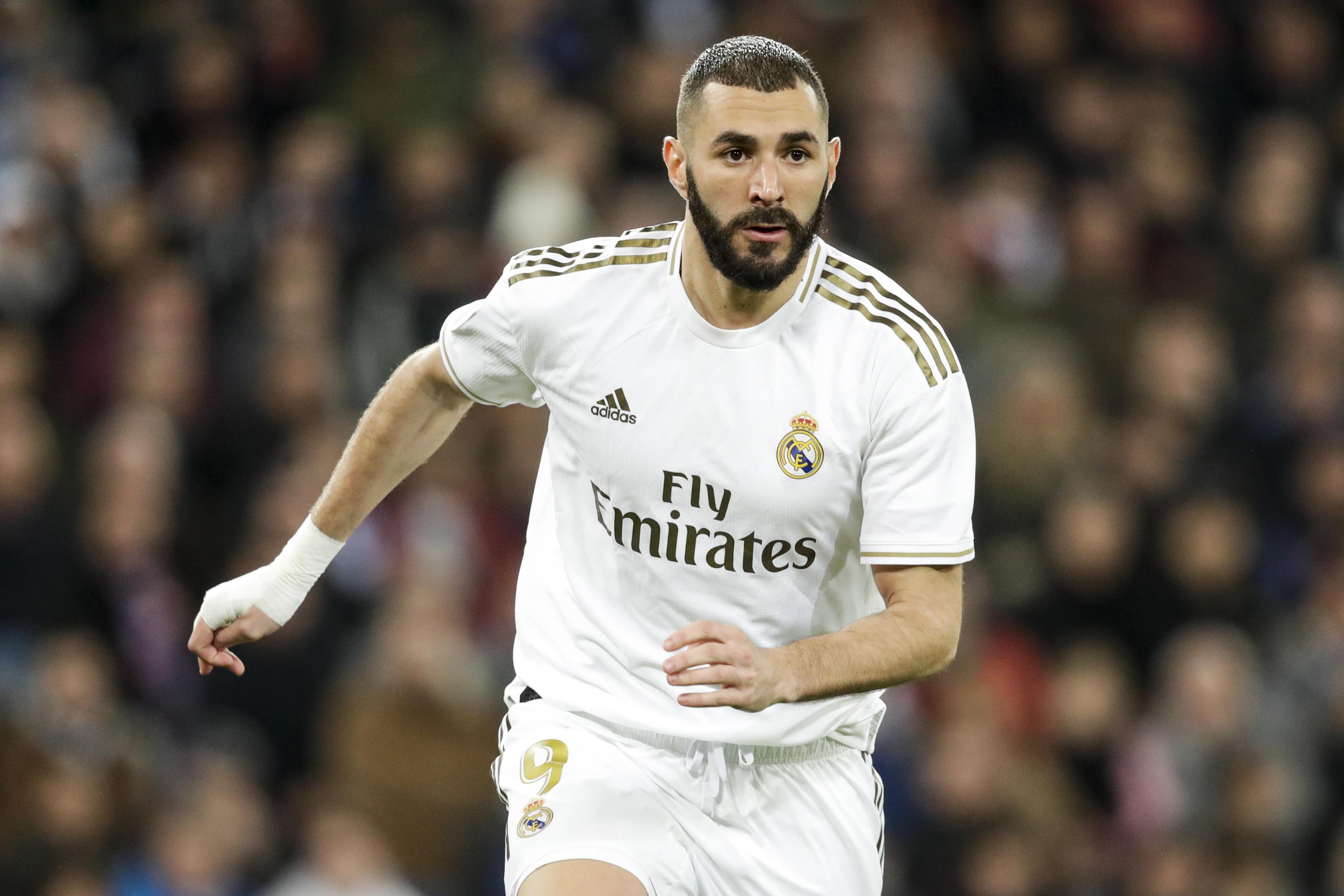 Since the departure of Cristiano Ronaldo, Karim Benzema has been the only consistent source of goals for Real Madrid. Last season, the Frenchman found the back of the net 21 times, but he was burdened by the pressure of being the lone ranger. 
Benzema has been at his usual best in the 2019-20 campaign as well, however, this season, he has found some much-needed support from his teammates.
As many as 16 Real Madrid players have scored at least one goal this term, which is an important step towards winning La Liga. Moreover, with other players stepping up, Real Madrid's number 9 can play without added pressure, doing things the way he likes to. 
Benzema is not just a goalscorer, he's much more than that and the 32-year-old striker will be key to his side's title credentials.  
#3 Solid Defence
If you cannot get 50 odd goals from a certain Cristiano Ronaldo every season, why not shore up the defence? That's exactly the philosophy Zinedine Zidane has adopted in his second spell at Real Madrid. 
Los Blancos have conceded just 19 goals this term, the fewest among all teams in La Liga. 
One man who has had a big hand (literally) in Real's defensive revolution, is Thibaut Courtois. After a forgettable debut season last year, the Belgian is finally starting to look like a brilliant signing.
Courtois has kept a staggering 12 clean sheets, which is the highest for any goalkeeper in the division. 
Ahead of him, Sergio Ramos and Raphael Varane have a formed a formidable partnership that few players have breached so far. 
Dani Carvajal has elevated to a new level, keeping things water-tight at his end. Meanwhile, Ferland Mendy has overtaken Marcelo as the first-choice left-back, which speaks volumes about his progress.
Moreover, as the old adage goes, 'Goals win you games, defence wins you titles' and perhaps Real Madrid could go on to win La Liga this term, on the back on their rock-solid foundations. 
All stats courtesy: Transfermarkt.com
Follow us on facebook for more sports news & updates