Virat Kohli, who likes to involve the crowd during the game, recently acknowledged that post COVID-19 era when the cricket would resume again, the magical moment will be missed.
The Indian Skipper who has succeeded MS Dhoni to take the charge participated in a Star Sports Show 'Cricket Connected'. He acknowledged the issue which everyone will have to encounter when the cricket would return on the fields.
"It's quite a possible situation, it might happen, I honestly don't know how everyone is going to take that because we all are used to playing in front of so many passionate fans," said Virat Kohli in the show.
Difficult to recreate the emotions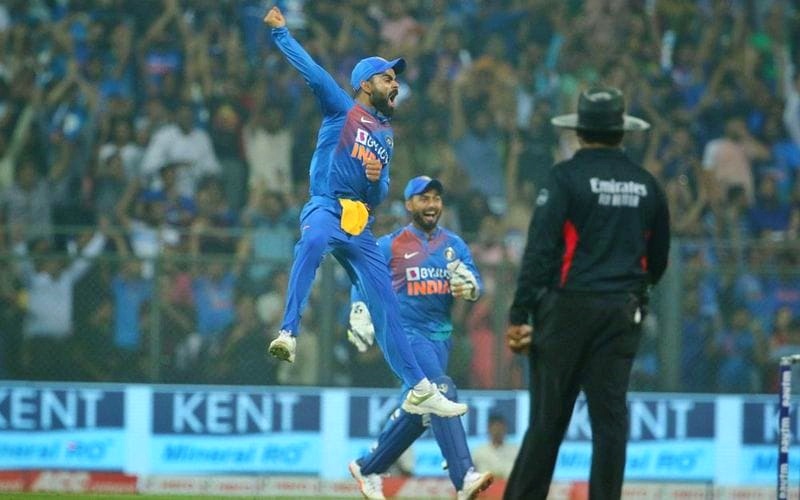 The 31-year-old player further said that playing a match in empty stadium will affect the magic of the game, however, it won't affect the competition of the game.
"I know it will be played at a very good intensity but that feeling of the crowd connecting with the players and the tension of the game where everyone goes through it in the stadium, those emotions are very difficult to recreate.
"Things will still go on, but I doubt that one will feel that magic happening inside because of the atmosphere that was created."
Others also demand resumption of cricket
Notably, the first sports to resume after the forced lockdown imposed due to the novel coronavirus outbreak is the German Football League Bundesliga. The league is scheduled to resume on 16th of this month.
Moreover, other cricketers also suggested the same move for resumption of cricket. Former Cricketer Misbah-ul-Haq, England's Test Skipper Joe Root and 2019 World Cup hero for England, Ben Stokes are also in the favour of return of cricket, be it with spectators or without soectators.
Follow us on facebook for more sports news & updates