Mental Health of Cricketers is becoming the talk of the town, an increasing number of cricketers are becoming vocal about it, especially during the forced coronavirus break.
Whether playing for their nations or respective franchises or domestic team, cricketers have both pressure and responsibilities on their shoulders. In every game, many things are at stake: the nation's pride, the franchise's money and their own careers. A bad day at office could endanger everything.
Sportsmen are usually considered to have nerves of steel. But in reality they are humans just like us. They feel pressure, anxiety, depression and whatnot. But they choose not to show it on their face and mostly not to talk about it because of the stigma associated with it.
Mental Health of Cricketers Not Often Talked About
Players openly talk about their physical injuries but nobody talks about their mental injuries as if mind is not part of their body. They spend hours in the gym and follow a strict diet to stay fit physically. But for mental fitness, they hardly do anything. At the same time it is also not possible that they don't face mental problems.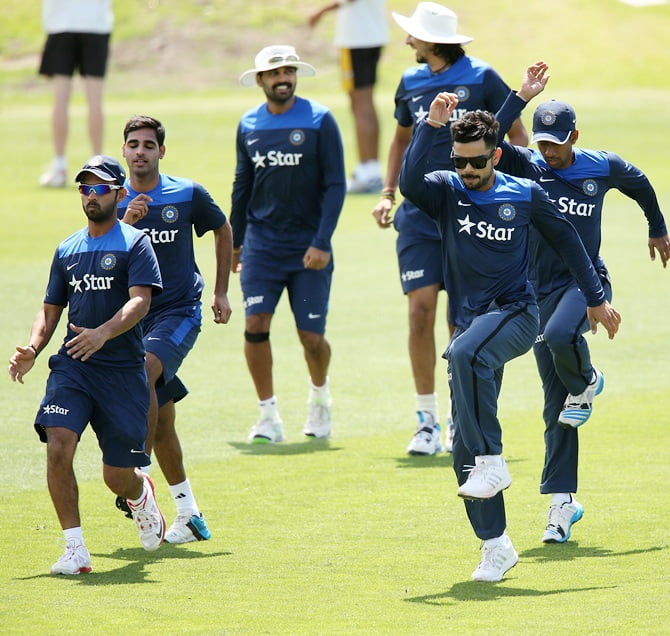 When a fan watching a match thousands of miles away from the stadium at home feels frustrated, how much frustrated a player playing the game would be? And how much mental pressure does he endure?
Last year Australian cricketer Maxwell decided to take a break away from cricket citing the reason of mental health. Two other Australian cricketers Will Pucosvski and Nic Maddinson also took break from the game citing same problems. Indian cricket team captain Virat Kohli praised Maxwell's decision and said that Maxwell has set the right example for the sportsmen all across the world.
Interestingly Kohli, the physically one of the fittest players, admitted that he too had gone through the tunnel and has faced mental health problems during India's 2014 Test series in England. He scored only 134 runs in 5 tests with an average of 13.50 in that series.
The usually tight cricket schedule is one of the main reasons of this problem. A perfect cover drive on crease takes days of hard work in nets.
The pressure to perform and stay on top of one's game keeps them glued to nets and training sessions. The rest of the time goes in travelling and shooting for ads. Cricketers follow a strict time table and work like machines.
Tight And Packed Schedule Takes Toll Of Mental Peace
Last year former Indian captain and current Chennai Super Kings captain posted a picture of him and wife taking a power nap at airport.
Dhoni took a dig at IPL for its tight schedule. The wicketkeeper batsman captioned the picture, "After getting used to IPL this is what happens if u (you) have a morning flight."  The picture was a proof of how much less time players get to rest. Less rest means more strain and less mental peace.
The players don't take sabbaticals because every team has very strong bench strength. It takes new player only a knock to cement their place in the team and in hearts of the fans.
And when the player comes back from the holidays, he finds it difficult to get a place in the side. So not to lose his place in the side, players don't take sabbaticals, adding more stress.
Moreover, they are wary of taking breaks because they fear that they might lose brands, ads and sponsors. The less a cricketer is seen on field the lesser brands and advertisement he gets.
What aggravates their predicament is the fear of failure. A one bad match puts a player in unimaginable pressure. It is hard for player to focus on crease when he is struggling internally. A player has nobody but himself to talk about his failures. That could also be a reason why players carry their families with them wherever they go.
Social Media Adds To Mental Health Woes
Social media has also added to their anxiety. A small mistake on field gets viral on social media and trolls begin to hunt down the players and at times malign their character.
Also their personal lives are no more personal. The stardom brings a curse of being known to everyone everywhere. Their vacation becomes headlines as they are followed everywhere by fans and media.
In past, Jonathan Trott, Marcus Trescothicks, Sarah Taylor, Greg Chappell and Moises Henriques are the names we know who have fallen to the prey of mental health issue.
Experts believe that these cases are just a case in point. Mental health of cricketers is a problem that has not been dealt with properly and the elephant in the room was not addressed before.
But now the issue has started making headlines. Ajinkya Rahane, the stylist right hand Indian batsmen also hinted recently in his tweet about the importance of mental health.
Cricket boards Should Address Mental Health of Cricketers
With the open mindset of new generation cricketers and the easy availability of information dissemination, more such cases are likely to come to fore.
Cricket boards should address the mental health of cricketers as a common problem and try to eradicate the stigma associated with it. They should also think about rotation policies and appoint a psychologist who can travel with the team.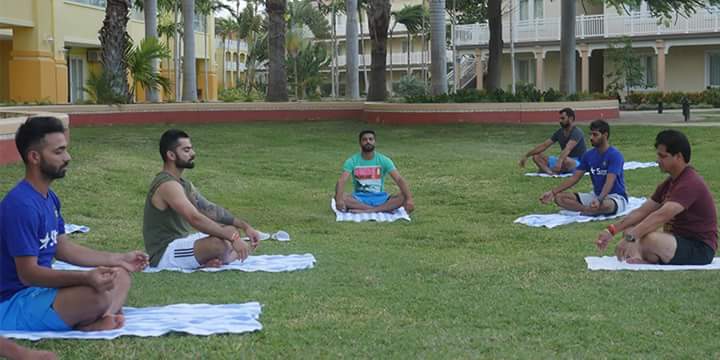 With all the cricket tournaments around the world being suspended because of coronavirus, cricketers have got a much needed break. The players need to come forward and speak about their mental health so that they can be helped.  
Follow us on facebook for more sports news updates