Intermittent or heavy showers, wet outfield, rain-induced disruptions and bad light due to overcast skies are nothing new to English cricket. In fact, when playing in the middle of English summer (from June to August), such weather-induced disruptions, which often result in loss of playing time or sessions altogether, are par for the course.
And, as was forecast ahead of the toss, the second Test between England and Pakistan in Southampton has been hit by bad weather.
While the opening day saw a truncated final session, the start of play on the second day was delayed due to persistent drizzle and wet outfield.
The entire third day was washed out as rain played spoilsport yet again.
The loss of sessions and playing time in a Test, which is make or break for Pakistan if they are to stay alive in the series, left not just the two teams frustrated but also induced a chorus of dissent in expert circles.
The question that's uppermost on many minds is why can't the custodians of the game suggest and enforce measures to make up for the loss of playing time due to inclement weather in the same way they did to ensure player safety in times of the novel coronavirus pandemic?
Such moves, said pundits, would be welcome as they will not only prevent Test matches from petering out into dull draws but will also help revive dying spectator interest and viewership for the longer format.
Frustrating for everyone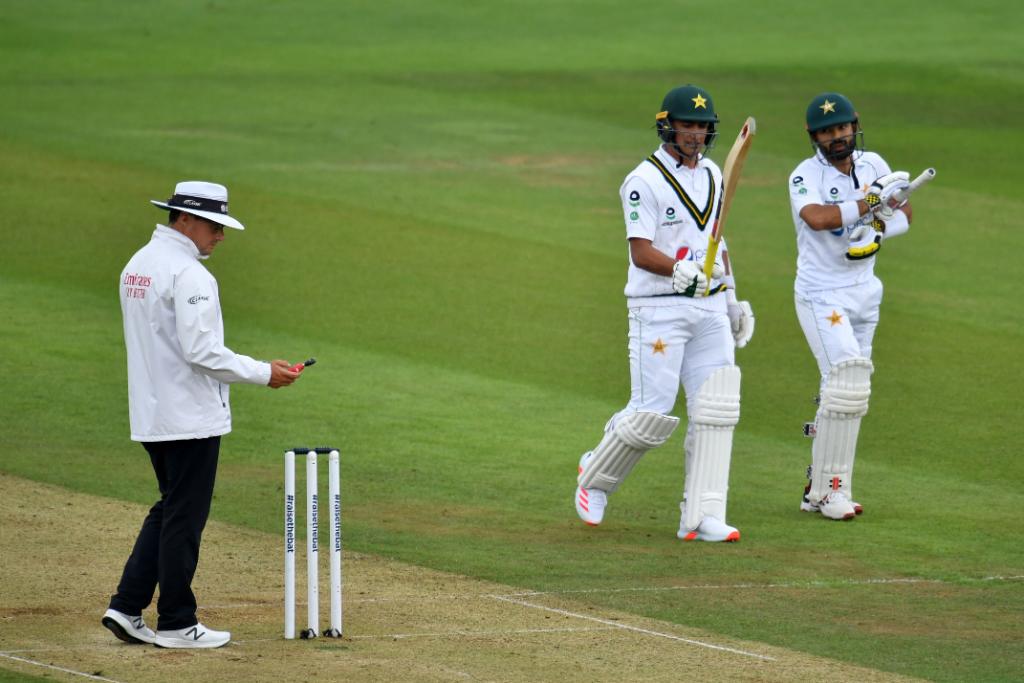 Former England captain Michael Vaughan, who is on a commentary assignment in the ongoing Test series against Pakistan, voiced his displeasure over frequent stoppages in play due to bad light. "It is frustrating for everyone", Vaughan told BBC Test Match Special, adding, "I don't think there's been any urgency (by the ICC to prevent stoppages in play due to bad light). You think of the amount of time and cost that everyone has put in for the series to happen."
Saying the cricket administrators and the International Cricket Council could have done far better in terms of ensuring more playing time at the Ageas Bowl, Vaughan said, "Over the three days there have been times when it has been raining, and you can't play in the rain, but there have been 60 or 70 overs when we could have been playing."
Vaughan said the game's minders and their broadcast partners should consider playing with the 'pink ball'  under artificial lights more often to take 'bad light' out of the equation. "It's a terrible look for the game.
The more I watch this (halt in play due to bad light), particularly in England, the pink ball could be the solution – just play with it all the time," the former England captain told BBC.
"It's been a summer where I've seen the light being taken more than any other summer I can remember. In a summer where the game desperately needs cricket to be on, it just doesn't make sense.
Those that are paid the big cheques for the broadcast have got to step up and say to the ICC 'this isn't good enough – you've got to come up with a solution that allows the game to be played in conditions like these," said Vaughan, doing some plain-speaking.
Spin legend Shane Warne endorsed Vaughan's view on Twitter, saying, "Absolutely! I've said the same thing for a long time now! Pink ball for Test matches ASAP, please! Agree, followers?"
England's bowling spearhead James Anderson called for a bit of 'leeway' in the ICC's regulations on bad light. Speaking to The Guardian, Anderson said, "It was gloomy but it's one of those when it didn't seem like the batsmen were struggling too much. I don't know what the (light meter) reading was (at tea on Day 2 of the second Test). Maybe there could be some leeway there."
Naysayers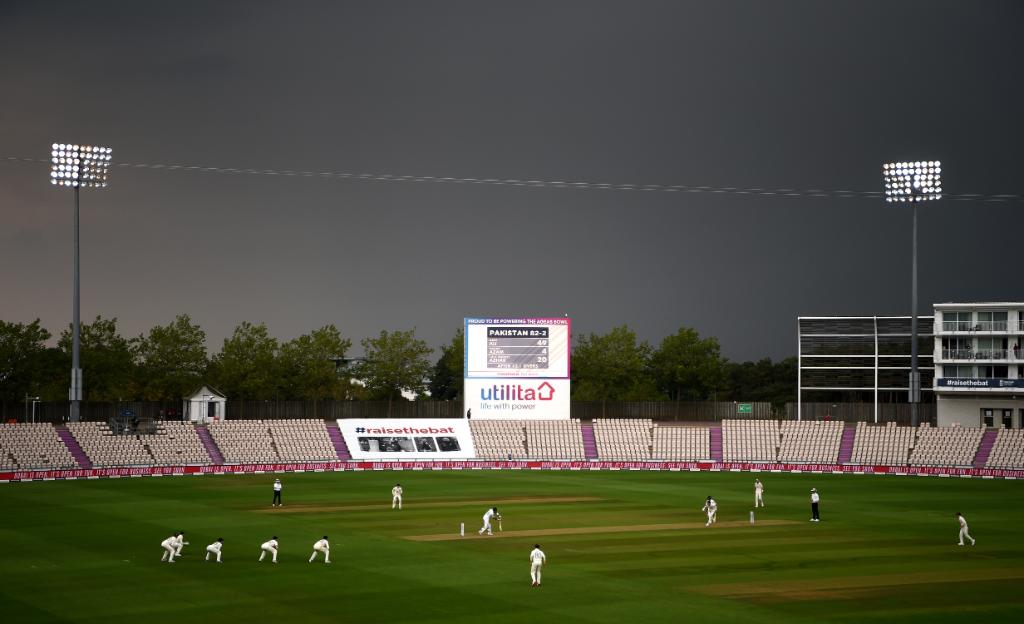 His bowling mate Stuart Broad, however, said the on-field umpires were right to call the players in as light dropped at the Ageas Bowl in the final session on Day 2. "I don't agree with bringing in a pink ball at all. If the players' safety is in doubt then the officials have to bring us off," Broad said.
Even as the clamour grows for more pink-ball Tests to ensure play even when the natural light drops, England top-order batsman Zak Crawley has advised caution saying players may risk life-changing if forced to play in poor light.
Speaking to reporters at the end of the second day's play in Southampton, Crawley said, "You always want the game moving forward, especially when you'd like a bat, but I was at the deep square when a couple of balls got hit out there and I didn't see them at all really."
"It hasn't happened in this game yet but who's to say if we come out and it's dark someone doesn't break their arm or get hit in the head by a cricket ball? It's the umpire's responsibility to look after the players," Crawley said.
He said as frustrated as he felt while coming off the field, "you have to look at it from both sides and probably the right decision was made".
This is precisely where, one dares say, the idea of playing with pink-balls makes more sense as they are relatively easier to sight and playing under artificial lights would also significantly reduce the risk of bodily harm.
While the opinion seems to be divided, the majority appears to be leaning on the view that a bit of improvisation by the custodians to ensure more playing time won't hurt the game. In fact, it will only ensure lesser stalemates and more results in the longest format. One hopes better sense prevails, going forward.