While the US Open this year has been one of many firsts, what went down on Saturday surely stands out. A Grand Slam final like no other, played to spectator-less seats and in the deafening silence of a bio-bubble. Before the title-decider at the famed Arthur Ashe on Saturday, one would never have imagined a final where stupendous rallies and stunning strokes were not met with wholesome applause and cheer.
However, a final it was nonetheless, and a darned good one at that. It was a pity that there weren't near enough people to laud and bow to the indefatigable and never-say-die spirit of Naomi Osaka, which saw her mount a heroic comeback from a point where all seemed lost and eventually claim her third Grand Slam title.
Before the World No.9 Japanese could so much as catch a blink and realise what had hit her, her opponent, 27th-ranked Belarussian was leading 2-0 in the opening set. As it turned out, the Japanese could only win a single game on her serve as the Belarussian took the first set 6-1.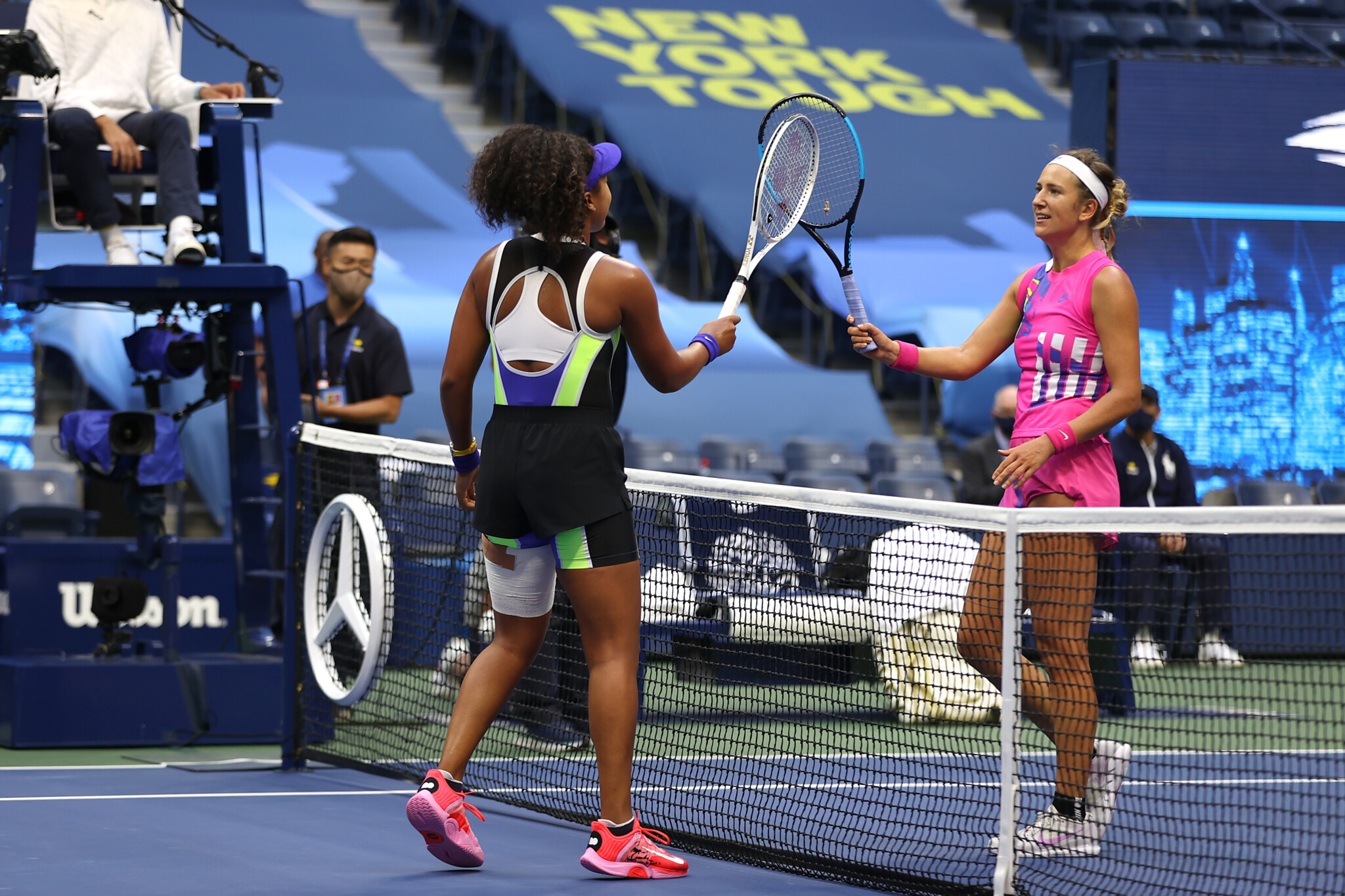 Numbed and needing to up her game quickly if she had to take the final to a deciding set, the Japanese turned it around quite spectacularly. Bringing her fighting spirit to the fore, Osaka got a service break off the Bekarussian and held her own to take the second set 6-3.
The momentum that the Belarussian had built up on the opening set sweep was now firmly with the Japanese. Wary not to let Azarenka back into the game, the Japanese hit top gear in the final set. She broke the Belarussian's serve again and won the final set by an identical margin as she did the first.
Asked to share the thoughts that visited her mind after being trounced in the opening set, Osaka said, "I just thought to myself to be positive, don't lose 6-1, 6-0. Hopefully give her a slight run for her money. I just sort of ran with that line of thinking."
Reflecting on her run in the year's last major, Azarenka said, "I had a great two weeks. I enjoyed myself. I did everything I could today. I'm not necessarily disappointed. It's just painful to lose. That is what it is. I was close. But it didn't go my way."
While Osaka ended the Slam on a triumphant note, Azarenka, in her own words, will keep pushing for her third and more as she goes along in her career.