With the Beautiful game becoming more and more money-minded, being a manager at one of the top clubs in world football is a very lucrative job.
Football clubs pour is insane amounts of money to buy the best players in the world, so it makes sense that they pay handsome wages to managers as well.
After all, the coaches are held responsible for a team's success or failure.
From Pep Guardiola to Jurgen Klopp, some of the best managers in the world ply their trade in the Premier League, which is also considered as the most profitable football tournament in the world.
With that said, did you know that the world's highest-earning manager actually hails from the La Liga? Or that 3 managers from the Premier League feature in the top 5, as per a report from Goal.com.
Here is a list of the top 5 highest-paid managers in the world:
5) Zinedine Zidane (Real Madrid)
Once a player with the Los Blancos, Zinedine Zidane has gone on to become one of the best managers in world football. He first took up the role of head coach at Real Madrid in 2016, leading them to a Champions League title in his first season in charge.
The 47-year-old would go on to win eight more titles in his first spell, before calling it quits in 2018.
Zizou joined up with Madrid once again in 2019, this time on a hefty paycheck of £14m-a-year, thereby climbing to fifth place in the list of highest-paid managers in football.
4

) Jurgen Klopp (Liverpool)
The man who deserves all the credit for transforming Liverpool into a European giant once again, Jurgen Klopp recently signed a contract extension, taking his salary to £15m-per-year.
Currently, the Reds boss is in-line to receive a hefty bonus, if Liverpool can get their hands on the Premier League title, once football resumes.
Klopp arrived in Merseyside in 2015, and since then, slowly and steadily, he put together a winning team that won the Champions League last season and his side will continue to dominate world football for some time now.
3) Jose Mourinho (Tottenham)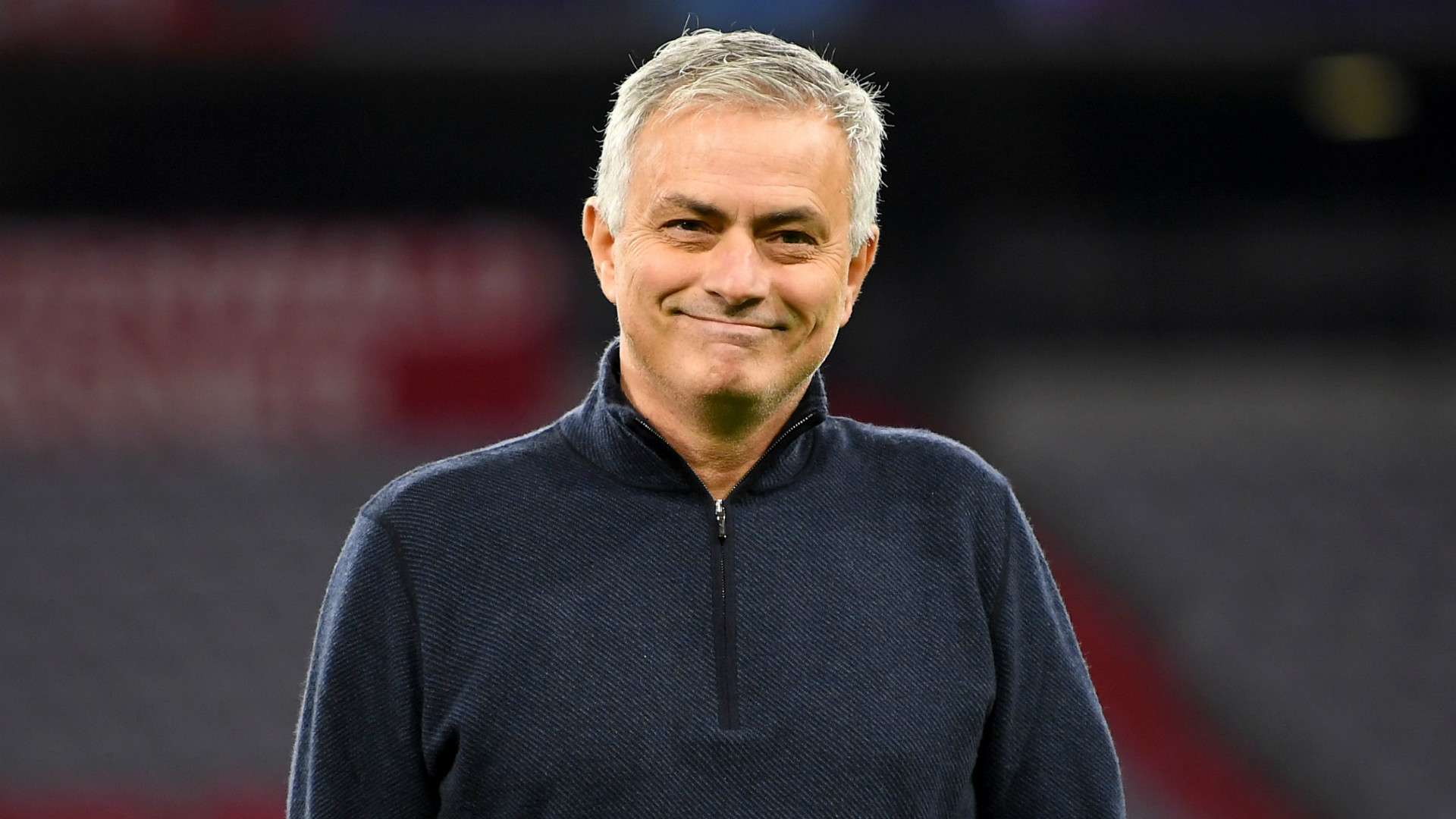 The special one took over reigns at Tottenham after a disastrous spell at Manchester United.
Jose Mourinho was brought in to replace Mauricio Pochettino, and the former is currently among the highest-paid managers in the world, pocketing a salary equal to that of Klopp.
Since taking over the North London outfit, Mourinho has made a few tweaks but Spurs remain a long way from European football slots, ranking a lowly eighth in the table.
Those who are familiar to the 57-year-old Portuguese, know that he's a coach who needs time, and he can deliver results, albeit sometimes at the cost of attractive football.
With that said, Spurs Chairman Daniel Levy wouldn't be one to care, he wants trophies, and in Mourinho, they have a coach who has a track record of winning silverware.
2) Pep Guardiola (Manchester City)
Arguably one of the most brilliant footballing minds, Pep Guardiola who has a distinct style of possession-based football, ranks second in the list of highest-paid managers in the world.
Currently, the Catalan coach earns £20m-a-year but he is expected to sign a new contract as his current one expires at the end of 2021.
Guardiola has won it all with Manchester City, dominating the domestic competitions such as the Premier League, for some time now.
Given the Citizens' struggles in Europe, many would expect Pep to stay around for a couple more years, and try to win the elusive big prize.
1) Diego Simeone (Atletico Madrid)
The Argentine tactician who has singlehandedly transformed Atletico Madrid from a mid-table club to world-beaters earns almost double of what Guardiola does.
Yes, Diego Simeone is one a paycheck of £700,000-a-week, which roughly translates to a mind-boggling £36.2million per year.
Since taking over the Los Rojiblancos, in 2011, 'El Cholo' has taken them into two Champions League finals, whilst also winning the La Liga in 2013-14.
While many have criticised Simeone's style of football, a robust defence first approach, few would argue that he has consistently delivered results, and that's what counts when you earn so much.
For comparisons, Atletico Madrid's best player Jan Oblak takes home around £300,00-per-week. That's how far ahead Simeone is, in terms of highest paid managers in the world, there is a clear daylight between him and Guardiola.