Wahab Riaz, who did not find a place in Pakistan Cricket Board (PCB) Central Contract on account of retirement from test cricket, feels playing for country is more important than getting a central contract.
Days after the announcement of Contract list which will be effective from next month, Riaz opened up on his exclusion and said it was selectors' ignorance that triggered him to take the step.
The left arm pacer, who got the worldwide recognition after his all round performance in ICC ODI Cricket World Cup 2015, announced his retirement from the longest format of the game in 2019 after playing only 27 matches for the national side.
Winning matches important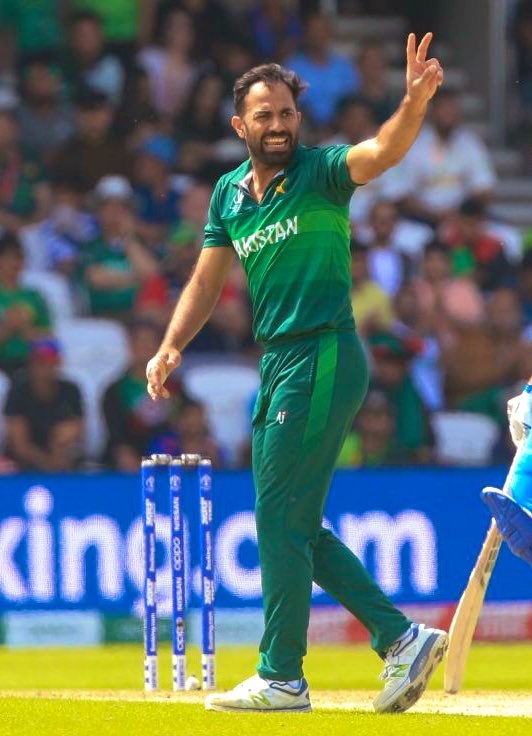 Talking about the central contract list, Wahab said it's not up to him but the board.
"I am fit and bowling well and I want to represent Pakistan in white ball cricket so my aim is to play for my country. Not getting a central contract is up to the cricket board," PTI quoted Wahab as saying.
The bowler, who made his debut in international cricket in February 2008 against Zimbabwe, further added that helping his team in winning matches is the most important thing for him.
"I like to be in the thick of action and do things for my team. If I can help my team win that is the most important thing for me, nothing else."
 Focus on limited overs format
Explaining the reason behind his retirement from the Test cricket, Wahab said he was not getting selected in the Test team for approx two years and therefore decided to focus on limited overs cricket only.
"I played a Test in October, 2017 and then got another chance after exactly one year against Australia also in October on a flat pitch and was then dropped again for more than a year," PTI quoted the bowler who turns 35 this month as saying.
"If I can't play, it is not for me. So I was focussing on white ball cricket and felt it would be best if I focussed on T20s and ODIs," added Wahab.