Nowhere in the cricketing world does one see cricket fans who are as passionate and fanatic about the game as the Indians are. While matches in India, especially limited overs games, draw sellout crowds, with queues of spectators in painted faces often spilling onto the streets, Indian fans pack the stands even during overseas tours.
Scarcely can any other cricketing crowd match the Indians when it comes to chanting for the flag and the national cricket team. Indian crowds, in good voice, can drown out rival noise even in overseas stands with their lusty and full-throated 'India, India' and 'Mahi, Mahi' chants.
However, it's not that other teams don't feed off their fans. Pakistan get good crowds wherever they go. As was in evidence during the last World Cup, Pakistanis filled the stands and were in good voice even when the going got rough for the team. Australian fans are also among the noisiest and the Baggy Greens have a spring on their steps when burly men, in beer bellies, chant their names.
While county matches in England mostly draw motley crowds, essentially comprising elderly gentlemen smoking pipes or ladies busy knitting and occasionally affording themselves a clap or two when a wicket falls or a boundary is scored, it's the Barmy Army which lights up the stands during international matches.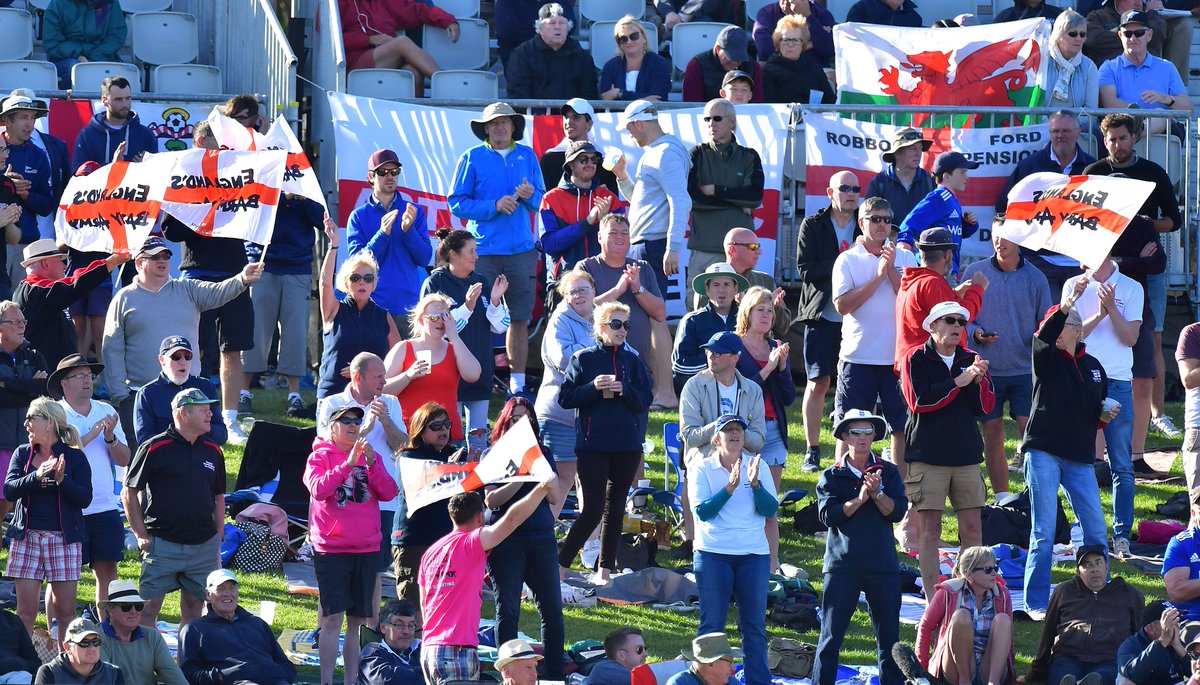 Clad in fancy costumes, which may be in the nature of superhero capes or striking headgear, and lustily waving the Union Jack, they've been the architects of magical ambience in England's famed coliseums, often breaking out into songs or booing rivals. Their lusty chants have inspired the Three Lions to many famous victories, especially in the Ashes.
Standout cricket fans
While it may not be fair to cite a select few cricket fans when a million voices are chanting for a team, some, indeed stand out and merit a special mention.
When it comes to special fans, the first name that arguably comes to mind is of Chaudhry Abdul Jalil, better known as 'Chacha'. Easily the biggest flag bearer of Pakistan cricket team, he is rarely missed in a game involving the Pakistanis.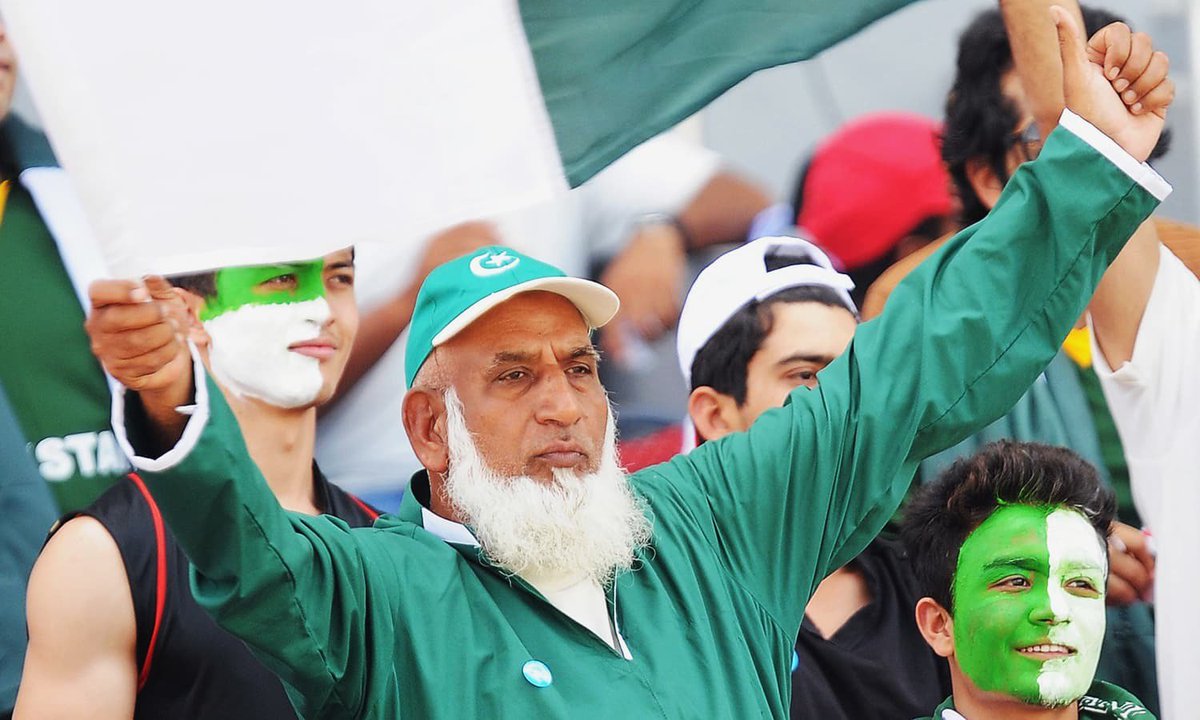 Also known as 'Chacha Cricket', he is easily recognisable in a sea of Pakistani faithfuls in his trademark green kurta-pyjama and white cap painted with a sequined star and crescent moon. Waving a Pakistani flag, he is mostly seen invoking crowd chants.
Another name that's hard to miss when it comes to standout cricket fans is Sudhir Chaudhary. Often seen in the stands with his body painted in the Tricolour, the teacher from Bihar, is a diehard fan of the Indian cricket team and batting maestro Sachin Tendulkar.
He has been attending every home match that the Indian team has featured in since 2007. He also raises funds to travel overseas to cheer for the Men in Blue.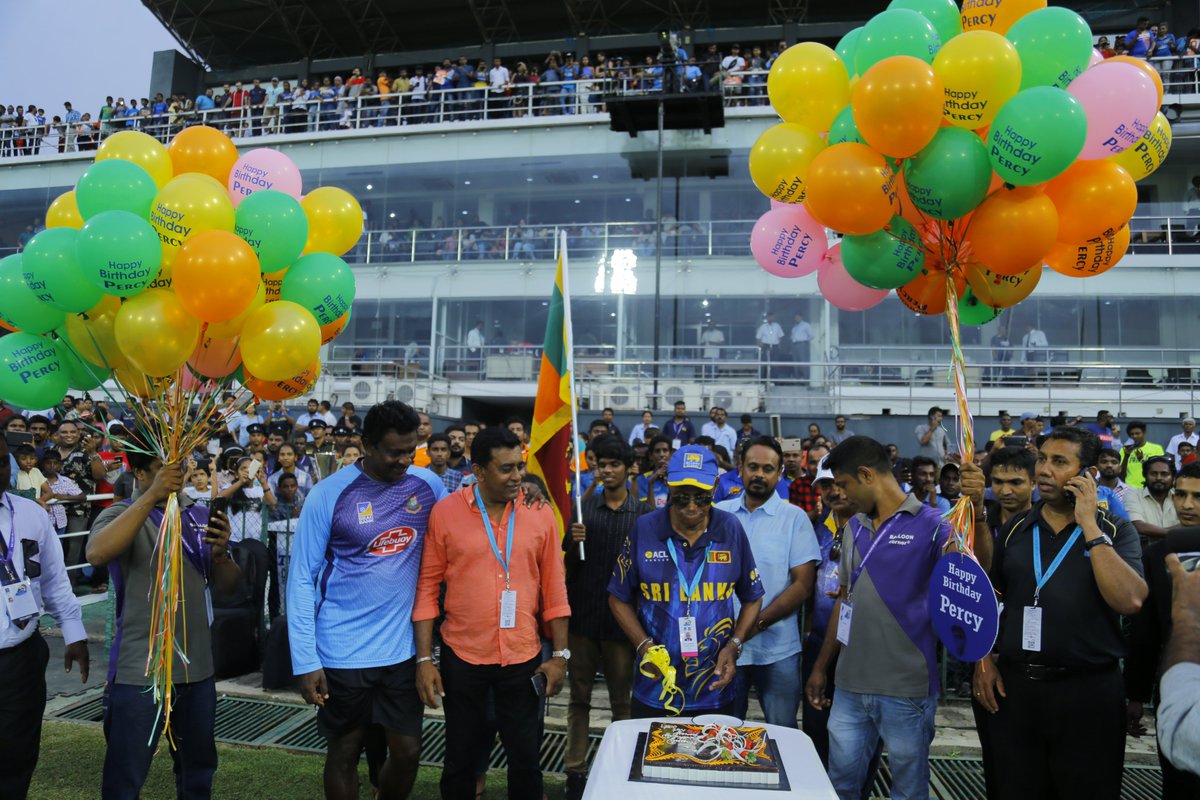 Another name that arguably tops the list of standout cricket fans is Percy Abeysekera, or, simply Percy. Easily the biggest and loudest Sri Lankan cricket fan, he has literally travelled the cricketing world to cheer for his team. One simply can't forget the sight of him breaking into unbridled joy when Arjuna Ranatunga lifted the 1996 cricket World Cup. From doing a lap of home grounds with his band of followers to conducting bands as they belt out popular tunes in the stands, Percy continues to be in the thick of action.
These men are the Pied Pipers that add numbers to stands and make the ambience. Cricket won't be the same the day you don't see a 'Chacha' rallying his troops along, waving a Pakistan flag or a Sudhir inspiring the Indians to glory. They say fans make the game, and, without these faces around, cricket will be the poorer.