Kevin O'Brien, who scored a century in the first-ever test match that Ireland played, reflected on the occasion and shared the memories of the astonishing moment. The Ireland wicket-keeper batsman said it was dream come true to call oneself a Test cricketer.
Cricket Ireland, which recently completed its second anniversary of its first ever test match played between 11th to 15th May 2018 at Malahide against Pakistan, earned the Test status on June 2017 after a decade of top-cricket. It became the eleventh team to play test cricket.
"Like most people there making their Test debut, it was a feeling of pride, mixed in with nervous energy – even a bit of relief. What every player had put in before, all the years training to finally become a Test cricketer – it's such an amazing thing to achieve. To call yourself a Test cricketer is a dream come true,"

Kevin O'Brien told Cricket Ireland, on Tuesday, 12 May.
The maiden centurion of Ireland in tests said that he got clutched by the nervous nineties but he, somehow, managed to get over the pressure.
"I was definitely nervous in the nineties, of course, it's not every day you get a chance to score a Test hundred," he said. "But I think the circumstances of the game probably took my mind off the thoughts of scoring a century," added the younger O'Brien.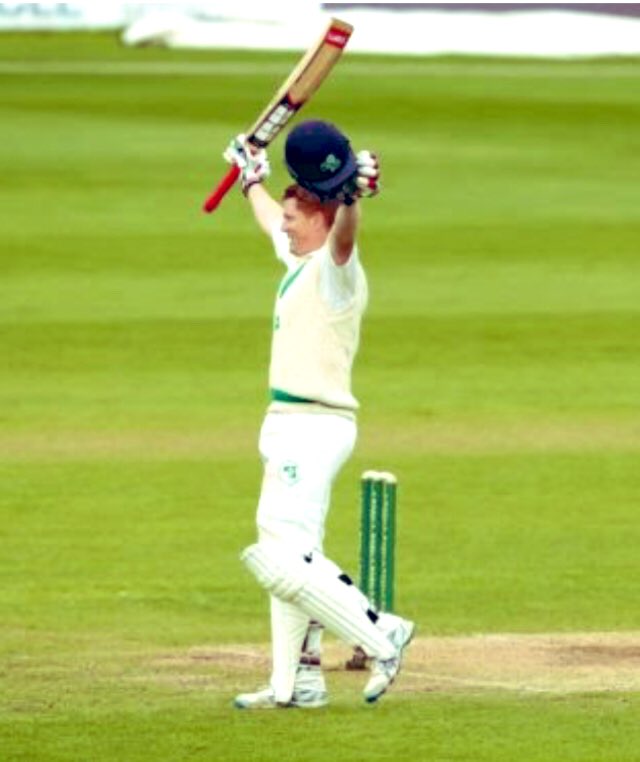 Naill O'Brien also remembers the moment
Niall O'Brien also remembered the emotional memory of receiving the test cap from Andrew White, Chair of National Men's Selectors and former Ireland international.
"Whitey and I are very good friends and have been for a very long time, having been teammates since underage cricket – we were even roommates at the Academy in Port Elizabeth back in 2002 – so for him to give me my first Test cap was an emotional moment. I'd waited a very, very long time to get that cap and to do so in front on my friends and family in my home town of Dublin, it was an amazing moment," said Niall.
Notably, Ireland lost the match by five wickets after giving a tough fight in second innings.
Follow us on Facebook for more sports news & updates