The latest ICC T20I bowlers rankings were topped by the excellent Afghanistan spin-duo of Rashid Khan and Mujeeb ur Rahman. Their ascent in a war-torn nation in extremely difficult circumstances is an intriguing narrative in itself. However, them topping the list is not a surprise but the norm in this format, something that experts would have deemed impossible when T20 cricket first entered the mainstream.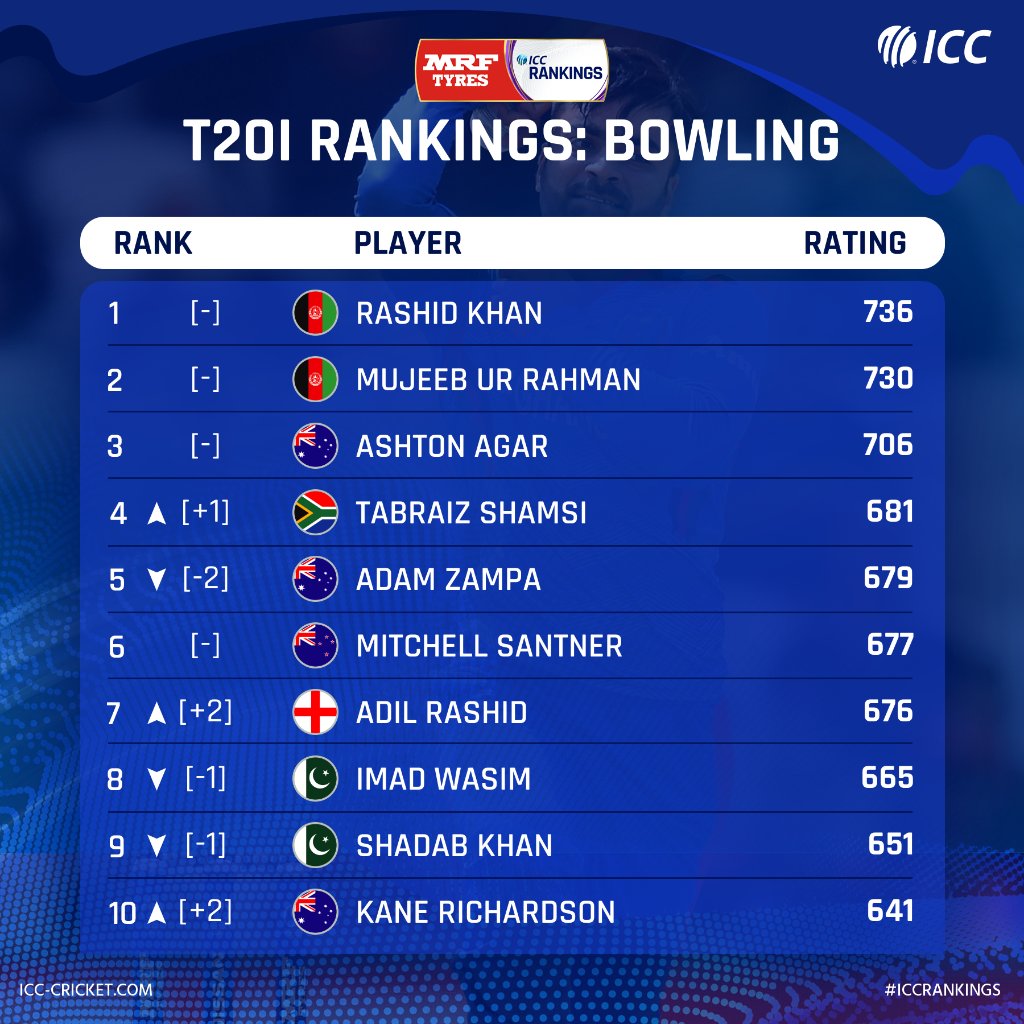 In fact, all the top five bowlers in the ranking are spinners, with Ashton Agar, Tabraiz Shamsi and Adam Zampa all following the Afghanis. Spin has played a crucial role in IPL too, with Imran Tahir winning the Purple Cap in 2019 and mystery spinner Sunil Narine becoming one of the legends of the league through his tournament-winning exploits for Kolkata Knight Riders (KKR).
Others like Yuzvendra Chahal and Kuldeep Yadav rose to prominence and the Indian team on the back of superlative IPL performances. If we take a look at the all-time top wicket-takers in cricket's newest format, we will see Shahid Afridi, Shakib al-Hasan and Rashid all following the brilliant Lasith Malinga who is on top. It is expected that Rashid will climb to the pinnacle of the list because of his relative youth and ability in the format. Rashid has also been a revelation in the IPL, with his fast-paced leggies often proving too difficult for batsmen to tackle.
Most notably, Rashid's economy in international T20s is just 6.14 and is the best among the all-time top wicket-takers.
Devastating, economical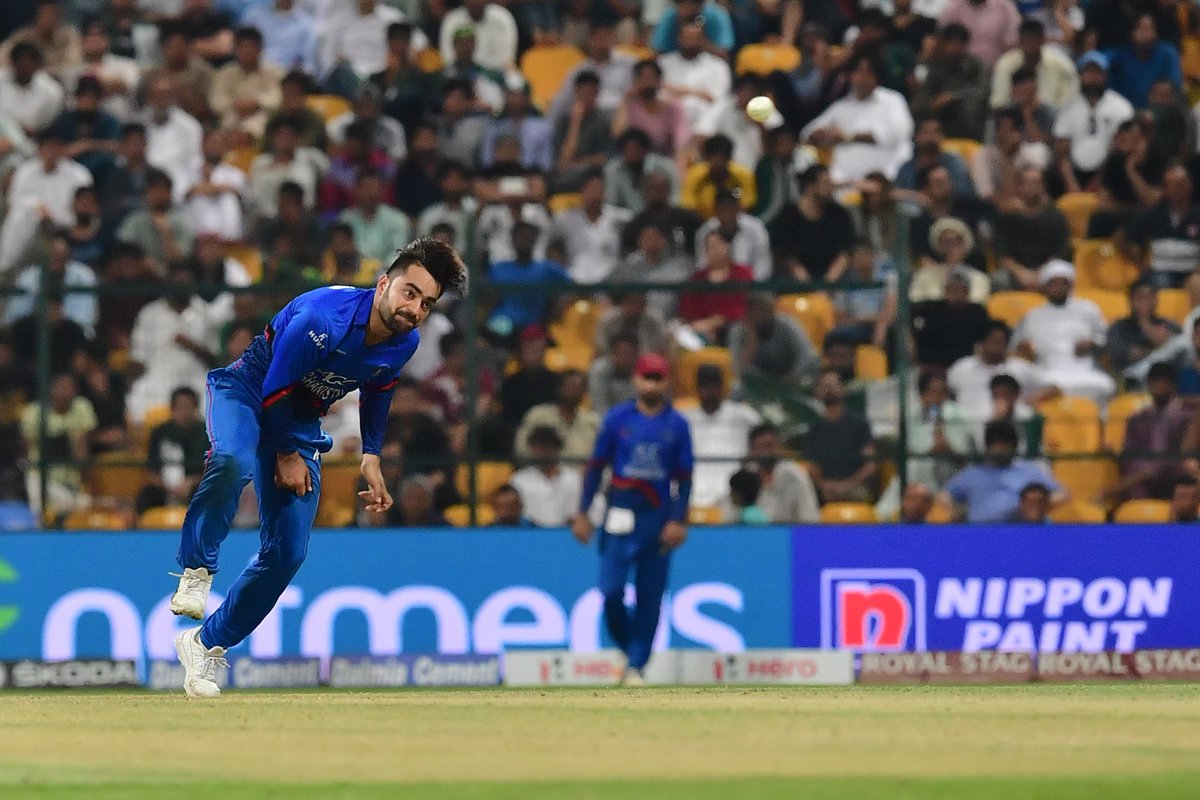 Often, when spinners click in the T20 format, they not only pick up wickets but also stymie the flow of runs in match-winning performances. Narine, Rashid and Mujib have all picked up their wickets at very low economy rates when on song, and inevitably turn out to be match-winners on those days.
The ground reality has certainly been different from what was expected at first. Most believed that this was the end of spin-bowling as we know it. That batsmen will go after the slow, flighted deliveries with glee while accelerating. That spinners will have to give up on their guile.
What spinners, including seniors like Ravi Ashwin, have done is to adapt to the changing scenario brilliantly. Not only have they consistently added variations like the carrom ball and the knuckle ball, sometimes they have also mixed up leg and off-spin. Often, the best T20 spinners have foregone flight for more darted but devious deliveries that are really difficult to get away for batsmen in eternal hurry.
Batsmen cannot get their eye in in T20s and read the spinners before going after them, this has worked to the former's advantage as they have both cut down on the runs and taken important breakthroughs.
Leg-spinners like Zampa, often thought to be the most vulnerable in T20 cricket because it is more difficult to control your flight in wrist-spin, have surprised all with their adaptability. Leggies turn the ball more and away from the batsmen, going after them if they hit the right line and length, is more difficult especially if you have not got your eye in.
One might even say that leg-spinners, more than mystery spinners, are in vogue in T20s, be it in internationals or franchise leagues. In general, it is a must for a good T20 side to have a quality spinner. How important are they to the to a team's scheme of things? Let us take a look at the recently-concluded CPL. While Scott Kuggleijn took the most wickets with 17, both Mujeeb and Tahir followed the medium pacer closely behind with economies between 5 and 6. The former had an economy of over 7.