KL Rahul, who has been keeping wickets for India in limited overs since the Australia's tour to India, feels the pressure of replacing Iconic MS Dhoni is "immense" as it involves fans accepting some else behind the stumps.
The current Indian team is struggling to search a suitable alternative for the renowned Indian Wicket keeper MS Dhoni, who retired from Test Cricket in 2014, and has kept himself away from the shorter format of the game since the ODI World Cup 2019.
"I was nervous when I was doing it for India because of the crowd pressure. If you fumble, people feel that you cannot replace MS Dhoni. The Pressure of replacing a legendary wicket keeper is immense as it involved people accepting someone else behind the stumps." Rahul said.
Wicket Keeping Is Not A New Thing For KL Rahul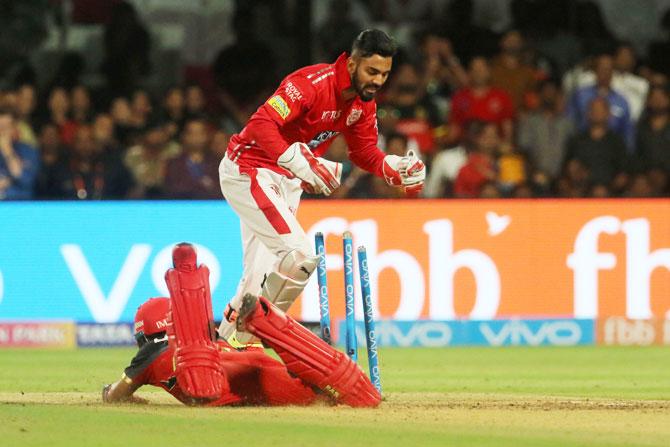 Rahul who was in his sublime form before the lockdown being announced due to the global crisis, said the job of a wicket keeper is not strange for him since he stands behind the stumps for his IPL franchise and Ranji team.
"People who follow cricket know that I haven't been away from wicket keeping for too long as I donned the gloves in IPL and every time I played for Karnataka" said the Indian batsman.
Always Ready To Take Up Challenges
KL Rahul who was given the job of wicket keeping in the home series against Australia when Risabh Pant, the regular wicket keeper got injured. Rahul grabs the opportunity with folded hand and made the most of it. He emerged as a player who always comes up to cater the team's demand.
In his own words, Rahul stated, "I am always in touch with wicket-keeping but am also somebody who is always more than willing to take up the role if the team needs me to."
Follow us on facebook for more sports news & updates