In football, there is perhaps, no position more crucial than goalkeeping. While it is true, that since the legendary Lev Yashin, no goalkeeper has been able to win the Ballon d'Or, clearly highlighting how much the position is undermined these days.
However, in the modern game, having a world-class goalkeeper between the sticks can be a game-changing aspect for a team, just look at the impact Alisson Becker has had at Liverpool. 
Having said that, goalkeepers are often undervalued for their contribution, even a single error from a goalie can prove to be very costly. This, in turn, means that goalkeepers are often under the cosh.
But as legendary Manchester United coach Sir Alex Ferguson once said, "Attack wins you games, defence wins you titles." This quote perhaps highlights the importance of having a stable defence line, starting with the goalkeeper.
With that in mind, here are the top 5 goalkeepers in the world on the basis of 2019-20 season.
5) Keylor Navas
Despite being a three-time Champions League winner, there is no goalkeeper in the world, more underrated than Paris Saint-Germain's newest acquisition Keylor Navas.
Since completing his move from Real Madrid at the start of 2019-20 season, the Costa Rican goalie has conceded just 18 goals in Ligue 1, the fewest across the whole division.
His save percentage of 73.13% is also impressive, but the biggest difference Navas has made is in Europe, where he's kept five cleans sheets so far, highest for any keeper in the Champions League. 
While the current season has been cut short due to the coronavirus crisis, Navas has been crucial to PSG's run-up to the quarterfinal in Europe's premier cup competition.
4) Marc-Andre Ter Stegen
The German keeper has been a steely presence for an otherwise shaky back-line of Barcelona in 2019-20. Signed from Borussia Mönchengladbach for a paltry €12 million in 2014, Ter Stegen has gone on to become a key cog in the recent success of the Catalan club.
The 27-year-old custodian is renowned for his agility, mind-numbing reflexes and tidy passing abilities. He has played 26 games for Barca in the league, amassing eight clean sheets this term.
Ter Stegen's tally of two assists is the highest for any goalie across the top five leagues in Europe, proving that he's not just a shot-stopper, but much more than that.
3) Thibaut Courtois
The lanky Belgian seemed to struggle initially for Real Madrid, since moving from Chelsea ahead of 2018-19, but he looks right at home lately.
Courtois has kept the highest number of clean sheets (12) in La Liga this term, and his save percentage of 74.68% is among the best in the world.
The 27-year-old has bailed out his club on many occasions single-handedly and after an underwhelming first season in Madrid, he is showing his true colours for the Los Blancos.
Courtois was on course to pick-up the Zamora Trophy, given to the best keeper in the Spanish Primera Division, but Coronavirus happened.
2) Jan Oblak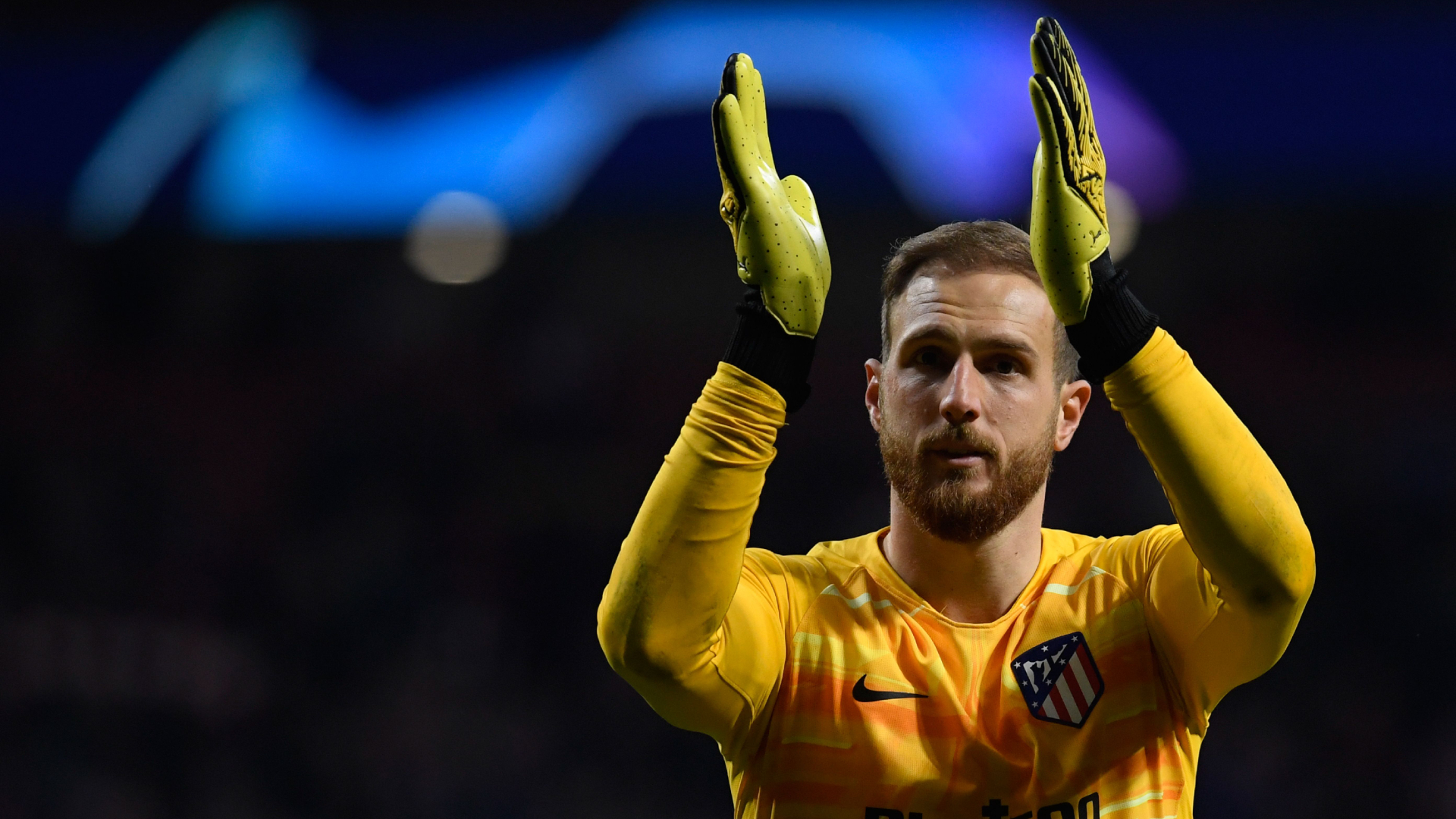 Atletico Madrid are renowned for their astute scouting, having unearthed various gems in the past, but they pulled off a major coup while signing Jan Oblak for a measly €16 million. The Slovenian goalie has been worth every penny, delivering year-upon-year of quality play.
His save percentage of 73.75% is frankly ridiculous, and despite the fact that Atletico have struggled domestically, Oblak has been at his usual best keeping 11 clean sheets in 27 La Liga matches so far.
The 27-year-old has been ever-present for his club, and it's down to him, that Atletico has been able to challenge Real Madrid and Barcelona for the title, down the years.
1) Alisson Becker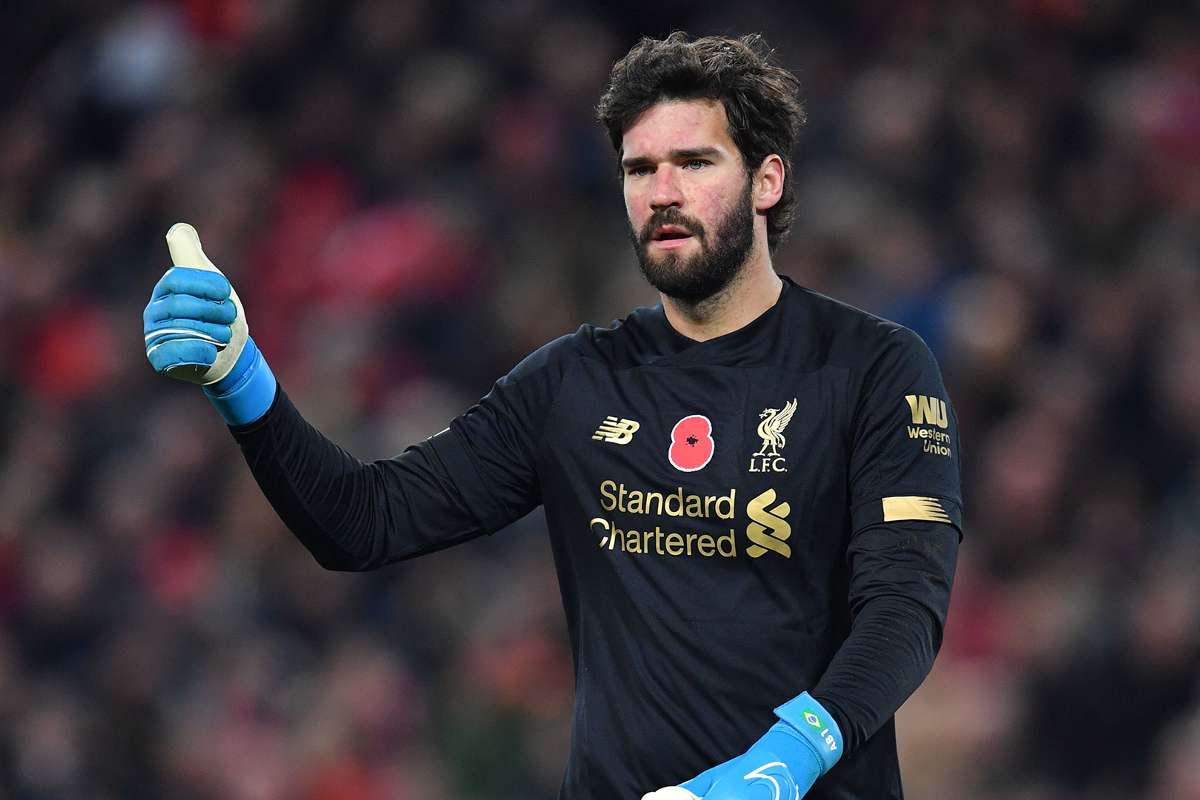 The second most expensive goalkeeper in the world tops & first in our list of top 5 goalkeepers in the world, and rightly so, Alisson Becker has been instrumental in Liverpool's dominance in recent seasons. The Brazilian shot-stopper has played 20 matches for his club in the Premier League, keeping 10 clean-sheets, with a humongous save percentage of 80.36%.
Last season alone, Alisson won three golden gloves, in the Premier League, Champions League, and the Copa America. Goalkeepers earn their bread and butter by keeping the ball out of the net and without a shadow of a doubt, the 27-year-old is mighty good at his job.
(All stats via Squawka).
Follow us on facebook for more sports news updates