Historically speaking left-backs have been a rare commodity in the world of football, owing to the fact that there are few left-footers when compared to right-footed players and only a fraction of them make the cut at the top level. However, that doesn't mean that the world isn't awash with talent in the role of a left-back.
Back in the days, when Cafu and Roberto Carlos were at the peak of their powers for Brazil, they were considered the best of their art. Fast forward to the present, and one cannot imagine Barcelona without Jordi Alba, or Jurgen Klopp's Liverpool without the swashbuckling Andy Robertson.
Football has evolved down the years and fullbacks contribute much more to the team these days, marauding up and down the flanks, shutting down counter-attacks, whilst also whipping in crosses for attackers. They're a rare luxury especially the ones who are adept both offensively and defensively.
Recently we did an article on the top 5 right-backs in the world, and keeping up with the trend, here is a list of top 5 left-backs in the world, on the basis of 2019-20 season.
5) David Alaba (Bayern Munich / Austria)
One of the key contributors to the Bavarian giants, David Alaba has, at times, filled-in at centre-back, in the midfield as well, but when he's playing in his favoured left-back role, there are few players better than the 27-year-old.
The Australian joined Bayern Munich as a teenager, and he became an instant fan favourite due to his consistent performances. Blessed with a hammer of a left, few players can boast of the vision and positional sense that Alaba has, and he's versatile too.
The Vienna born player has had his injury problems lately but as a testament to his abilities, Alaba has 17 titles with Bayern, an envious tally for a player of his age.
4) Marcelo (Real Madrid / Brazil) 
Ask any Madridista and they will tell you, that the team doesn't look the same, without Marcelo in the playing eleven. It's no easy feat to replace the legendary Roberto Carlos after all, but the 31-year-old was able to do so, that too, in an emphatic fashion.
The Brazilian will go down in history, as one of the best in his role, almost redefining what it means to be a left-back.
He may be past his best but has been a handy player for Real Madrid this season again. For the unversed, Marcelo has 37 goals and a staggering 96 assists for the Los Blancos, having joined their ranks as a teenager in 2007.
The veteran has one of the most sumptuous first touches in world football and his ability to ping pinpoint crosses in the box remain unparalleled.
3) Alex Sandro (Juventus / Brazil) 
Another Brazilian player, renowned for his flair, Alex Sandro just nudges ahead of Marcelo on this list because of his defensive attributes. Make no mistakes though, Sandro is as lethal a full-back, as they come, since joining Juventus in 2015.
In the following years, the 29-year-old has developed into one of the most coveted defenders in Serie A, having given the license to attack at will in the 2019-20 season by coach Maurizio Sarri.
Sandro has duly repaid the faith of his manager, by completing 31 dribbles this season, laying on a further four assists across all competitions.
While he may get overshadowed on the international stage by Marcelo, there's no denying the fact that Alex Sandro is one of the best left-backs in world football, period.
2) Jordi Alba (Barcelona / Spain)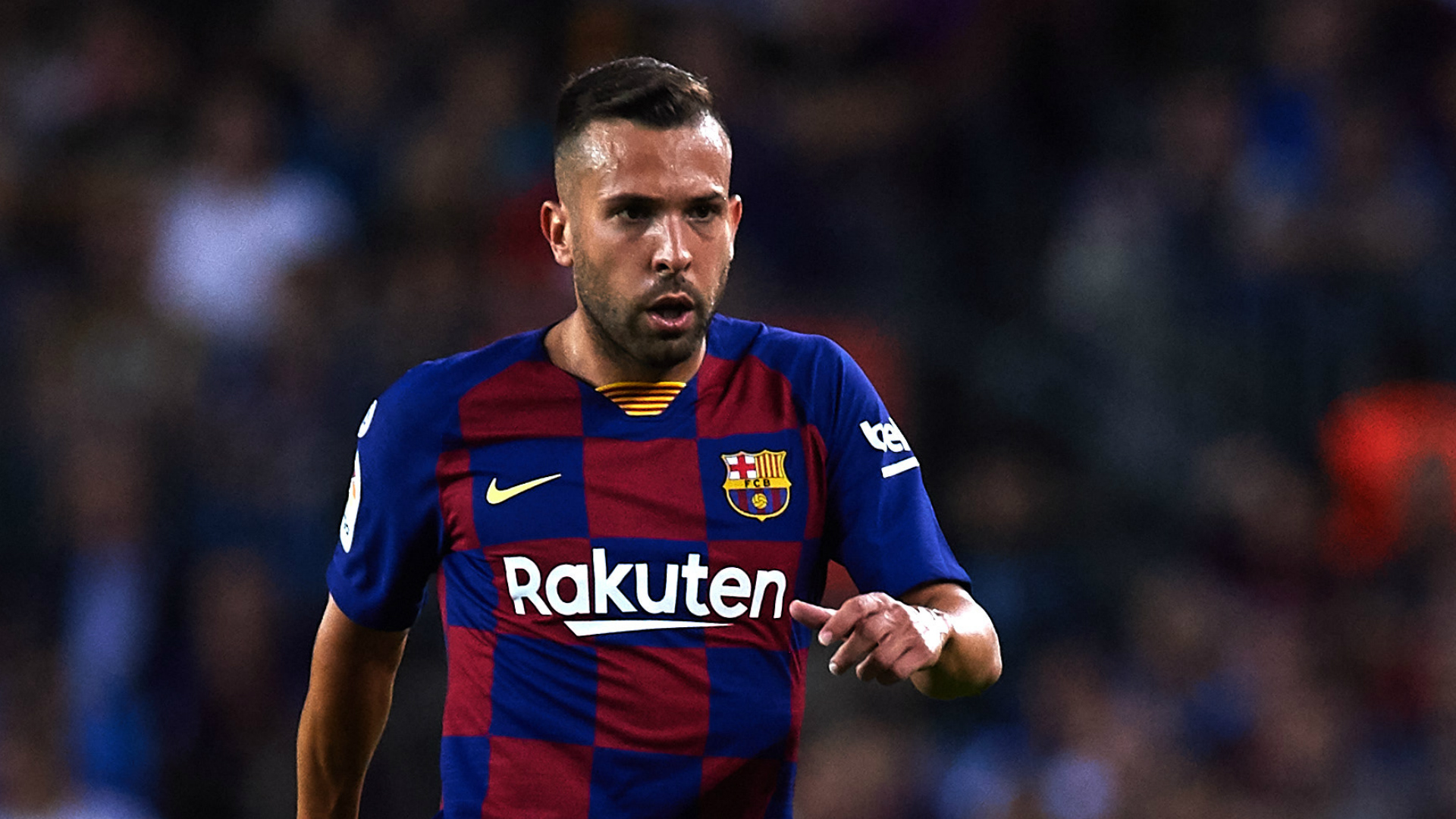 One of the gems of La Masia, Jordi Alba has easily been among the best left-backs in the world, having won everything up for grabs with his club Barcelona, and the European Championship with Spain in 2012.
The 31-year-old has been ever-present in the success of his club, forming a formidable partnership with Leo Messi. While his speed and acceleration may have diminished lately, but few players can match the technique and skill set that Alba possesses.
Such has been his consistency, that through his eight years at one of the top clubs in world football, the Spaniard has never had a back-up with Junior Firpo recently joining Barca, now that Alba is entering the fag end of his career.
Despite his age, the diminutive left-back remains one of the most reliable in his role, for both club and country.
1) Andrew Robertson (Liverpool / Scotland)
The story of Andrew Robertson has been nothing short of phenomenal, joining Liverpool in 2017 for a paltry fee of eight million pounds, which in today's market, looks like a steal.
In the following three years, Robertson has played in two Champions League finals and was on course to win his first Premier League title in 2019-20.
One of the key pillars on which Liverpool's recent success is built upon is Jurgen Klopp's dynamic use of his full-backs. Alongside Trent Alexander-Arnold, Robertson has been wreaking havoc on opposition defences, with his tireless running, exceptional dribbling and immaculate delivery.
The 26-year-old has two goals and seven assists this season, but keeping the numbers aside, even for a neutral, watching Robertson glide down the pitch is a sheer joy, almost orgasmic at times.
Follow us on facebook for more sports news updates