The Indian cricket team have lost the number one spot to Australia in the ICC Test Rankings for the first time in four years. As per the latest update revealed by the ICC, India were knocked off the perch and are now ranked 3rd in the ICC Test Rankings behind Australia and New Zealand.
Latest update to ICC Test Rankings
In the latest update, ICC has considered all the matches played since May 2019 at 100 per cent and those of the previous two years at 50 per cent.
Hence Australia have collected 116 points and have knocked off India from the perch as Virat Kohli's side is third with 114 points. New Zealand, with 115 points, are now placed second.
The top three teams are separated with only two points and this is only the second closest the top three teams have been since the Test rankings were launched in 2003.
Last time, the top three teams were on a similar scale was back in January 2016, when India had led Australia and South Africa by a single point.
How have India fared?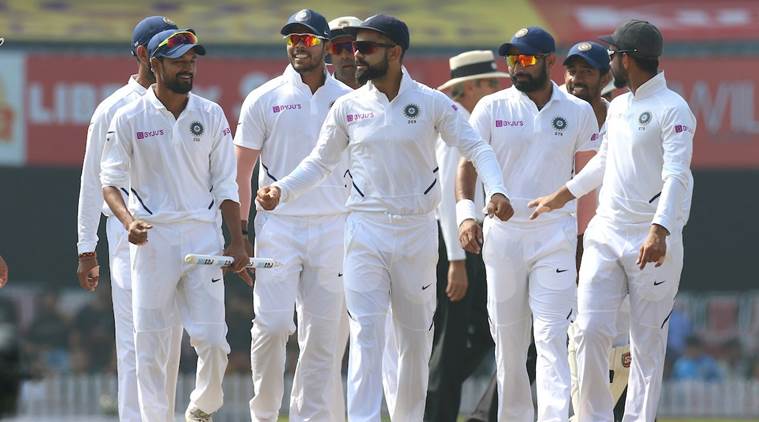 During 2016-17, India had won 12 Tests and lost just one Test, but all these records were not taken into account in the latest update. They had won all five series during this period and this included Test series against Australia and England. Australia, on the other hand, went down to South Africa and India during the same time interval.
Also, since 2017, Virat Kohli and side have lost just two series against South Africa and England – both of which were away series. However, they were an unbeatable force in home conditions and this played a massive part in their ascendancy to the number 1 spot.
Why Australia Edged out India?
While India won 8 out of 11 Test series played since May 2017, Australia won only four out of the nine series they played. However, India won their series against lower-ranked nations.
The defeats to South Africa in 2017-18 season and England in later in 2018 cost the side the most as far as these rankings are concerned.
During the same period, Australia's biggest loss came against South Africa where they lost 1-3. However, despite losing two games in the Ashes, they managed to draw the series against the current number 4 ranked side England which carried a lot of weight age.
Moreover, Australia won the home series against New Zealand which was placed higher in the ICC Test Rankings.
If cricket does start eventually, Australia will host India later this year. As per coach Justin Langer, they have to win against India if they are to cement their dominance.
"I said in my first conference as coach we will know we are a great team if we can beat India in India and that is certainly a great goal for us," he said. "We know they are so tough to beat so only then will we really know we can claim the number one spot. The last time we played India here they beat us for the first time in Australia so we will be determined to beat them when they come back."
Follow us on facebook for more sports news & updates